State of Emergency in Florida as Fears of 'Catastrophic' Wildfires Grow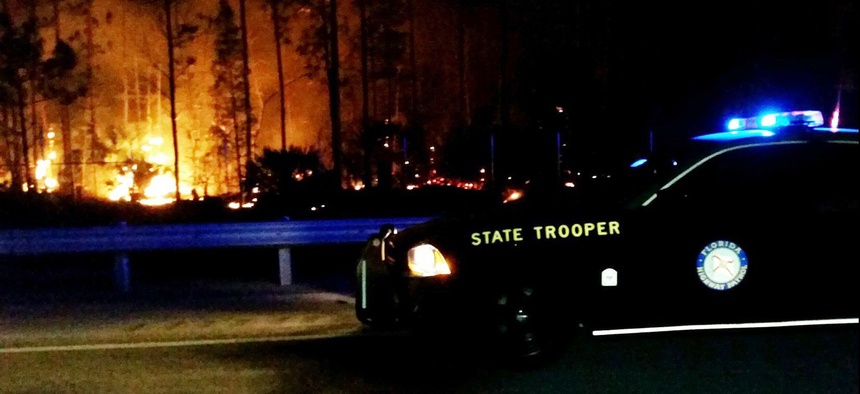 And the worst may be still ahead.
Florida Gov. Rick Scott declared a state of emergency in his state on Tuesday in response to the growing number of wildfires in areas impacted by abnormally dry conditions.
"Much of Central and South Florida are approaching drought-like conditions, and the chances for wildfires are continuing to increase with hotter temperatures and low rainfall," the governor said in a statement. "This may only get worse as we enter the hotter summer months, and it is crucial that we take every action right now to be prepared."
"We're at the point now where it's so dry in Central and South Florida, a wind event could be catastrophic," said Jim Karels, director of the Florida Forest Service director, according to the Orlando Sentinel. The Florida Forest Service has already responded to more than 1,300 wildfires so far this year, double than this time last year.
A handful of counties, primarily in central Florida, currently have burn bans in place, according to the state forest service.
While lighting can start wildfires in dry conditions, carelessness by people can lead to big blazes, too.
The agency has been relaying wildfire prevention and preparedness tips, including having a home address made out of non-combustible materials (that can make it difficult for firefighters to locate a particular property) and ensuring that metal chains don't accidentally drag on roadway surfaces (those sparks can start a fire).