Author Archive
Jack Corrigan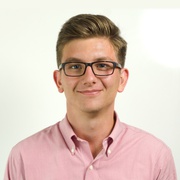 Jack Corrigan covers emerging government technology and IT policy. He joined Nextgov as an editorial fellow in the summer of 2017 and previously wrote for publications around his hometown of Chicago. He is a graduate of Northwestern University.
Smart Cities
"If we set standards before we know what we're creating, we could stifle innovation."
Infrastructure
Puerto Rico's post-Maria communications effort could serve as a disaster-response playbook for other governments.
Tech & Data
FCC Chairman Ajit Pai's proposal would dismantle the regulatory framework put in place under the Obama administration to protect net neutrality.