Author Archive
Ronald Brownstein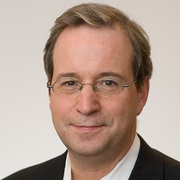 Ronald Brownstein is Atlantic Media's Editorial Director for Strategic Partnerships, in charge of long-term editorial strategy. He also writes a weekly column and regularly contributes other pieces for the National Journal, contributes to Quartz, and The Atlantic, and coordinates political coverage and activities across publications produced by Atlantic Media.
Management
The states adding the largest number of young people tend to produce the worst outcomes for kids. And they're clustered in the Sun Belt and Appalachia.
By

Ronald Brownstein

, National Journal
Management
Will carrots or sticks convince reluctant cities to cooperate with federal immigration enforcement?
By

Ronald Brownstein

, National Journal
News
In the dynamic Texas capital, residents expect more growth—and wonder whether it will improve their quality of life.
By

Ronald Brownstein

, National Journal