Work Management Is Helping Arkansas Handle More Court Project Requests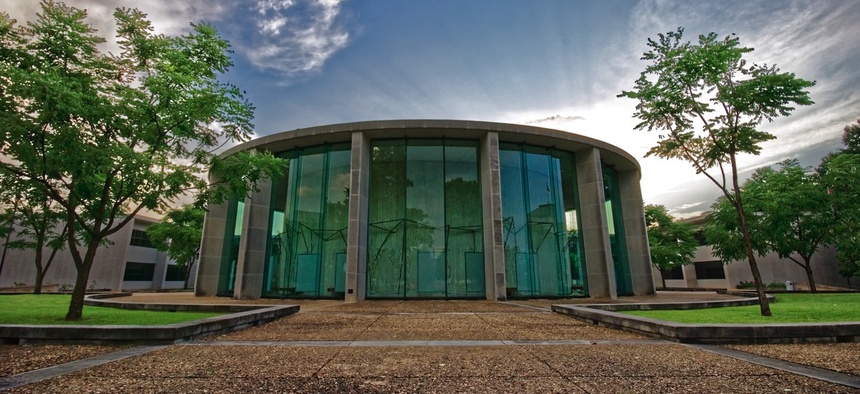 The state's Administrative Office of the Courts aims to roll out e-filing in all participating courts using cloud-based software.
Like attorneys elsewhere in the country, lawyers in Arkansas like to submit legal filings electronically instead of relying on a paper-based process. But e-filing would have been impossible four years ago had the state's Administrative Office of the Courts not it not adopted cloud-based work management software.
The administrative arm of the Arkansas Supreme Court delivers its Contexte case management system—a prerequisite for e-filing services—to participating circuit and district courts throughout the state's 75 counties.
But until the office's tech division started using Workfront in September 2011, courts were submitting more project requests than could be handled.
"We adopted processes and procedures internally, where no work is authorized unless it's in the tool," Alex Rogers, project manager with the Arkansas Supreme Court, said in an interview. "All project requests must formally go through Workfront, and tickets must go through the system to be approved to be worked on."
Before contracting with the Lehi, Utah-based software company, Rogers' division used individualized project management software and licensing that didn't connect with each other.
Sometimes counties would have multiple district courts requesting projects, whereas now the locations are combined.
Typical requests come from court clerks or judges looking to provide updated technology to constituents, find a better way of being transparent, replace a dying system or ensure cost savings.
Workfront boasts its software reduced last-minute project stress in Rogers' division by 50 percent.
"When clients are trying to manage all project requests through a spreadsheet on a local machine or collaborate using email, you're not sure if you have the final version of the project specs," said Shawn Dickerson, Workfront's director of solutions marketing.
When there's no single place requests are tracked and team members lack visibility into what the rest of their colleagues are doing, Dickerson refers to the situation as "work chaos."
Arkansas' court system is subjected to numerous state Freedom of Information Act requests clerks have three days to respond to, Rogers said, delving into his division's tech budgets and vendors.
Now the office has a better sense of its resource capacity and can provide that information more quickly with Workfront.
"Counties and politicians in the legislature—they all appreciate, expect and demand government agencies to forecast where they're going and how they're spending money," Rogers said. "And having a tool like that helps us project where we'll need budget requests and how long we'll need special services."
The Administrative Office of the Courts can now approve 25 projects or more in a queue and assess employee availability to complete them, where once only two or three projects could be managed simultaneously.
An employee doing consulting work out in the field can receive a project request on the go, log into the system via their computer and get all the latest information on it without contacting a manager or a paper chase.
Rogers' division hopes to improve customer relations further by establishing an online issue reporting log in the fall, where the status of reported court issues with e-filing, case management and other automated systems can be checked without emailing or phoning in.
Workfront was even used by the Administrative Office of the Courts to plan a Veterans Day potluck, Dickerson said.
"It's fashionable and effective for administrators and leaders to point to technology as a way to get more efficient and get security, but sometimes there isn't a lot of thought given to how to implement that tech in an effective way," Dickerson said. "We take tech initiatives and make them effective."
(Photo by Jeff Amann / Flickr.com)