Tax Resistance Unlikely to Thwart Vermont Education Reform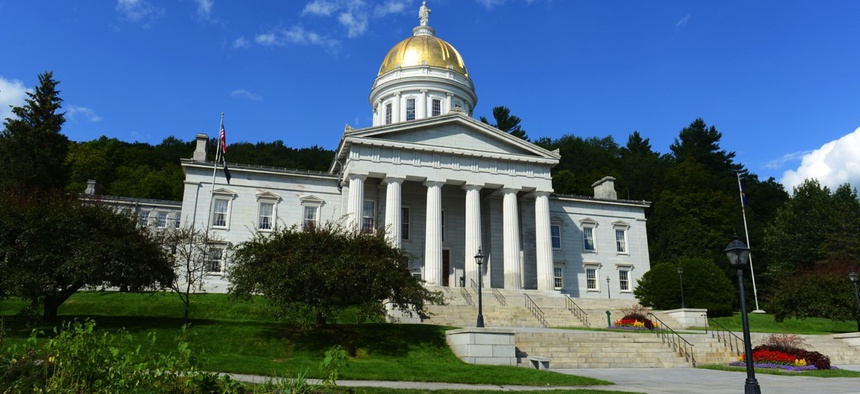 Government officials see the quality of education diminishing across the country.
MONTPELIER, Vt. — After more than six years of effort, Vermont this spring enacted a sweeping education reform law designed to reduce the number of school districts and school boards in the state, to achieve efficiencies and to allow more flexibility in assignment of teachers, students and staff in districts that choose to merge.
Whether this will actually cut the high costs of education in the state remains to be seen.
Despite a dramatic decline in enrollment over the past decade, Vermont employs "more teachers and paraprofessionals than ever, with a statewide student-to-staff ratio of 4.7 to 1," Gov. Peter Shumlin noted in his Jan. 15 budget address. He added: "We have the lowest class sizes in the country."
In an interview last week, two key players in the education reform drive reflected on the growing unwillingness of taxpayers to finance high education spending both in Vermont and across the country. Shapleigh "Shap" Smith, Jr., the Democratic speaker of the Vermont House of Representatives, shepherded the bill through a divided House after its Education Committee, led by Rep. David Sharpe, fashioned its details. Both men emphasized that while cost savings might result from the new law, it also preserves local flexibility and should not diminish the quality of education in the sprawling, rural state.
Said Smith: "Property tax rates have been a perpetual concern in the state of Vermont, and that continues. Part of it is that the mix of revenues to support education has always been skewed toward the property tax, and part is that our per-pupil spending is one of the highest in the country."
Said Sharpe: "I would add that there is a mood in the country that we want what we want when we want it and we don't want to pay for it. That's driven by some extent by wages not increasing along with inflation over the last couple of decades. But the fact of the matter is that the public is demanding services but there's a growing resentment about paying taxes, whether they be property or income or sales taxes. That's not unique to Vermont but pervasive across the country...and we've seen some pretty dramatic restrictions on school spending in Massachusetts, in Colorado, in California and elsewhere around the nation. In California, it's taken down what was maybe the best school system in the country to one that's now mediocre, and I don't think that any of us want that to happen in Vermont."
How is this resentment manifested in Vermont? Said Smith: "It shows up at the ballot box; that's part of it. And also when some two dozen communities vote down their school budgets, forcing spending cuts."