As Connecticut Bans Capital Punishment, Arkansas Prepares to Resume Executions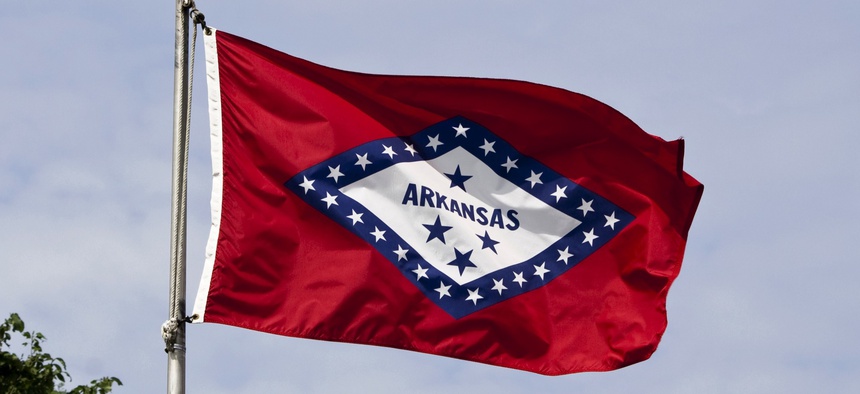 Also: Battles over Ohio's marijuana ballot initiatives and more wildfires in California.
Here's some of what we've been reading this weekend . . . 
HARTFORD, Connecticut: The state Supreme Court has outlawed capital punishment. The contentious 4-3 ruling came Thursday after a two-year review, the court's majority finding that the death penalty "no longer comports with evolved societal values and serves no valid purpose as punishment," the Hartford Courant reports. The decision will directly affect 11 death-row convicts. It also overturns current law, which has barred death sentences since 2012, but that also allowed inmates sentenced before then to be executed.
From Justice Richard N. Palmer's ruling:
[I]n light of governing constitutional principles and Connecticut's unique historical and legal landscape, we are persuaded that, following its prospective abolition, this state's death penalty no longer comports with contemporary standards of decency and no longer serves any legitimate penological purpose. For these reasons, execution of those offenders who committed capital felonies prior to April 25, 2012, would violate the state constitutional prohibition against cruel and unusual punishment.
In his dissent, Justice Chase Rogers wrote that "every step" of the majority's opinion was "fundamentally flawed." [The Hartford Courant]
LITTLE ROCK, Arkansas:  Gov. Asa Hutchinson reported that the Natural State is prepared to resume lethal injections, which have been stalled for a decade, partly due to the difficulty the state has encountered seeking the drugs needed to perform executions, reports The Associated Press. The state is not required to reveal the name of the drug supplier, but the Department of Corrections reportedly spent $24,000 on three drugs, including midazolam, the sedative at the center of troubled executions in Arizona, Ohio and Oklahoma. The attorney general's office is preparing execution dates soon for eight condemned inmates who have exhausted appeals. [AP via Arkansas Online]
SACRAMENTO, California: The season's drought-fueled West Coast wildfires continue to wreak havoc. NBC News reports that more than a dozen fires were roaring through the Golden State Sunday morning, including the Valley Fire northwest of Sacramento, which grew from 50 acres to 40,000 acres over the course of Saturday evening. Firefighters said hydrants in  Middletown ran dry as flames consumed homes and businesses. By early Sunday morning, thousands of residents of Lake County—which stretches halfway through Mendocino National Forest—had been evacuated. Four firefighters had been hospitalized. Sixty miles south of the state's capital, the Butte Fire, which has been burning for four days, tore through parched foothills brush, consuming 65,000 acres and dusting local Sierra Nevada hillsides in eerie white ash. [NBC News]
COLUMBUS, Ohio: The battle of weed-business ballot initiatives is heating up in the Buckeye State, reports the Cincinnati Enquirer. In one corner stands a sweeping measure that would legalize recreational and medical marijuana and that's backed with $2 million so far from an investor group looking to corner the market. In the other corner is a measure hastily passed by the legislature in June that would outlaw monopolies in the state. If both measures pass, the dispute will land in court almost immediately.
ResponsibleOhio, the group proposing legalization, is made up of 20 investors, including state entertainment and sports stars and two descendants of President William Howard Taft. Their proposal would limit cannabis cultivation to just 10 Ohio farms, which are named in the initiative. Constitutional scholars say the plan won't stand up to court challenges. They say Ohio law can't keep Colorado pot off of Ohio shop shelves anymore than it can keep Kentucky Bourbon out from behind its bars. Sources told Crain's Cleveland Business that comporting with interstate law may not matter to ResponsibleOhio because, by the time the courts or federal law catches up to the group, it will have enjoyed "a dramatic head start on any eventual competition, in terms of technology, expertise, market share and also lobbying clout." [Cincinnati Enquirer, Crain's Cleveland Business]
HUTCHINSON, Kansas: State Treasurer Ron Estes and his staff have been manning a booth at the state fair this weekend. Wichita Eagle reporter Bryan Lowry says they aren't preparing any food on a stick, but that fair visitors should be sure to stop by anyway. The Treasurer's staff is working at its booth to match Kansans with $300 million in unclaimed property. "Step right up, ladies and gentlemen, and rediscover your forgotten bank accounts, stocks, bonds, insurance premium overpayments, refunds, abandoned safe deposit boxes and more, so much more!" [The Wichita Eagle]