Virginia's Data Re-engineering Internships Boost State Agency Efficiency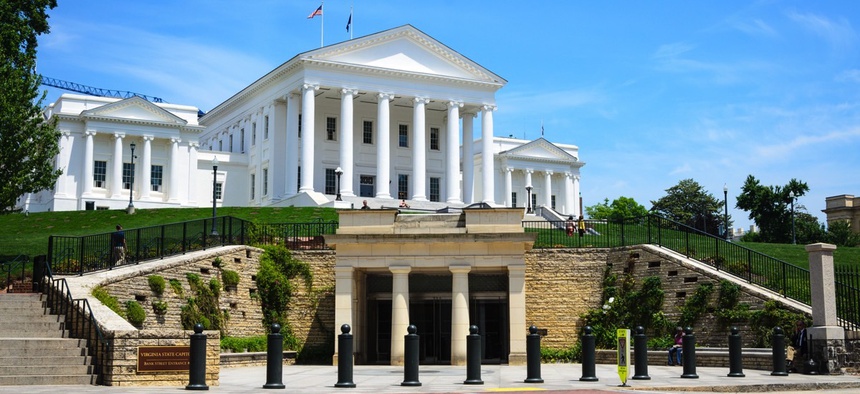 University students are using analytics to develop government use cases.
As the "silver tsunami" of state government retirements depletes employee ranks, Virginia has created data-focused internships aimed at improving agency efficiency while appealing to millennials' desire for fulfilling careers.
Gov. Terry McAuliffe's administration has prioritized data analytics and, while the cash-squeezed commonwealth frequently partners with universities on projects, Secretary of Technology Karen Jackson opted to formalize the process.
The resulting data re-engineering internships—more than 70 across 20-plus agencies over the course of four semesters—have developed agency use cases for upgrading technology and reforming processes.
"The state is really dependent on contracting in government," Tony Fung, deputy secretary of technology, told Route Fifty in an interview. "We were able to find a win-win situation where the state government gets additional expertise and knowledge from students being able to work with us, and they get some experience with big government agencies in different areas."
Many of the graduate students completing their capstone requirements offer business, in addition to academic, experience as they work in teams with chief information officers of the departments of Health or Public Safety.
Virginia Commonwealth University has worked with Virginia over the duration of the program, while the University of Virginia and George Mason University joined last semester—each school bringing its own strengths as students suggest strategies.
"There's no budget surplus at these agencies, and they're just trying to get work done," Peter Aiken, VCU information systems professor, said in an interview. "It's hard for them to get out-of-the-box thinking."
Interns start the class not knowing the answers to the questions the agencies want answered, he added, which can be scary.
VCU student Alex Scheller is interning with the Governor's Office for his second semester in a row, while juggling working toward his MBA in sales marketing and a job that has him sometimes video conferencing from Hong Kong.
"Being able to think about a problem together in a group setting allows you to tackle them in a creative, diverse way," Scheller said in an interview. "It's a really enjoyable experience, and I've never done it on the state level before now."
Other VCU interns have MBA concentrations in decision analytics or information resources management and are helping out the departments of Education and Housing & Community Development.
The program, itself, is a work in progress as administrators try and figure out how best to design multi-university project schedules when UVA's semester runs longer than VCU's, for instance.
Identifying data use cases around costs of services, integrating services, improving agency response times, and maximizing government resources is gradually becoming a science in Virginia.
"One of the agencies we're working with had a formulaic approach to delivering benefits," Aiken said. "They wanted to look around and say, 'Is this really the optimal approach?'"
Students suggested a more efficient solution for matching citizens to benefits upon enrolling.
Resources expended processing twice as many people into agency systems might be better spent on service delivery.
Future use cases Aiken's students hope to focus on are transportation needs in rural counties, using agency data compared with demographics to suggest a project allocation model and infrastructure upgrades to reduce congestion.
When inspiring students to consider careers in state government, the professor recalls the words of Apple cofounder and CEO Steve Jobs: "Do you want to sell sugar water for the rest of your life, or do you want to come with me and change the world?"
The message clearly resonates with millennials, Scheller said, and has expressed interest in continuing to work on the project with or without credit. Some of his peers are making themselves available to answer agency questions after their semester ends.
Fung, who will be a featured panelist on a Route Fifty viewcast on data-driven government on Tuesday, and Aiken hope the internships provide a new workforce pipeline while also coming up with more elusive solutions concerning the impact government social services are having and how outcomes in other areas could improve if services were provided sooner.
Every solution saves government money and helps Fung advocate the program's return on investment.
"We want to show data analytics supports strong ROI—that data is an asset that improves outcomes," he said. "Traditionally we've had a lot of different data silos."