Pittsburgh's 'Inclusive Innovation Week' Is Underway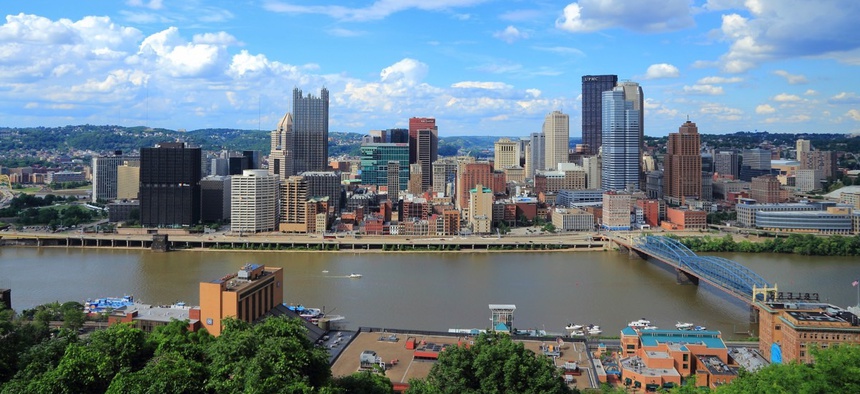 Dozens of events are planned as part of the initiative, which runs through Saturday.
Pittsburgh's city government is backing an initiative set to run through this Saturday focused on "inclusive innovation."
The Steel City's first-ever Inclusive Innovation Week began last Friday and includes events tied to technology, arts, business and other areas. It is part of a broader push by Mayor Bill Peduto's administration to ensure that certain groups aren't left out of the gains Pittsburgh's thriving technology sector is yielding and to improve the way city government and residents interact.
About 30 organizations were set to host 63 events throughout between last Friday and this Saturday. Among the planned events were a judging and showcase for the Steel City Codefest, a work night with Carnegie Mellon University's Students for Urban Data Systems, a lecture about laying groundwork for the next generation of entrepreneurs and a women and biking forum.
"It's important to be consciously inclusive with aspects of equity for a truly innovative society," said Nina Marie Barbuto, who founded the nonprofit group Assemble, said in a statement issued by Peduto's office last week.
Assemble seeks to promote science, technology, engineering, art, and math pursuits among children and adults through workshops, gallery shows and other types of events. On Monday, the group was set to to host a "Girls' Maker Night" in connection with Inclusive Innovation Week.
"Our past or 'the way things were' holds barriers to everyone's participation. It is our chance to actually bring everyone to the table," Barbuto added.
Last September, Pittsburgh published a "roadmap" for inclusive innovation.
It featured steps such as increasing digital literacy in underserved populations, expanding internet access, opening up more of the city's data to the public and connecting local businesses with capital and other resources.
"To be truly successful, Pittsburgh's technology boom has to be accessible for all," Peduto said at that time. He added: "The innovative city we are building together will never reach its full potential unless it strengthens and supports innovation in all communities."
The Inclusive Innovation Week initiative, is sponsored by the city's Department of Innovation and Performance and the Urban Redevelopment Authority of Pittsburgh. A full schedule of the events that will take place throughout the rest of the week can be found here.