A Scalable, More Secure State Elections Website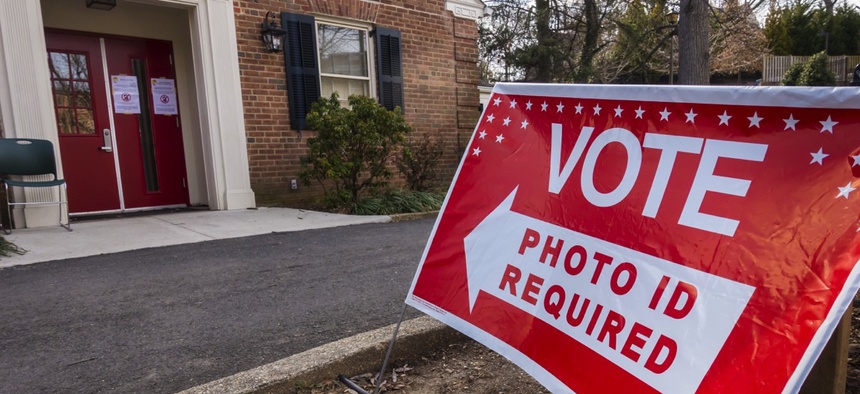 Once plagued with traffic problems, Virginia election night reporting now relies on a hosted, cloud-based storage solution.
WASHINGTON — Election Day 2016 will mark the third major vote for the Virginia Department of Elections website's cloud solution, but election night reporting in the Old Dominion wasn't always a smooth affair.
In 2008, during a competitive presidential election for Virginia, site visits maxed out the capacity of the state's enterprise firewall, and the site went down. The contested state attorney general's race in 2013 ended in about a 270 vote split and the site exceeding connection limits due to cloud limitations. And then in 2014, after the department had moved from its cloud setup to an in-house alternative, a botter wrote a program that hit the site around 12,000 times in less than three hours—crashing it by 7 p.m.
VDOE was left wondering "how we could avoid being in the press again," said Matt Davis, department chief information officer, during the Securely Optimizing Your Agencies' Digital Presence session at the 2016 Akamai Government Forum last week in the nation's capital.
The department opted for an Akamai Technologies-hosted, cloud-based storage solution: Dynamic Site Accelerator and NetStorage.
While VDOE was hesitant to return to the cloud, the Reston, Virginia-based Internet service provider's solution proved cost effective and can scale with site traffic without needing additional manpower, Davis said.
A static website is regenerated every five minutes and the HTML files zipped up and secured in cloud storage. The department could do that without Virginia having cloud policies in place because the data is a copy and election results public information.
Near-constant uptime is guaranteed, and last Election Day VDOE's site averaged 2,500 hits a second. The site saw 866 hits a second during the March 1 primary.
Davis expects 4 million or more voters this Election Day will mean increased site volume.
With Akamai handling the heavy lifting, VDOE's resources are freed up to contact local election offices and ensure data is coming in quickly.
"It used to be a nail-biting moment for us, but now we just turn it on and it runs," Davis said.
State agency heads are held legally responsible for data breaches in Virginia, the idea being they'll prioritize security. VDOE is in the middle of routing all its Web application traffic through Akamai's network for the additional layer of security and insight it provides.
The department's website allows campaigns to record their finances online and displays live and historical election results. Voters can also use the site to check their registration status and polling places.
Partnerships with Google and Facebook help VDOE disseminate its data, which is posted to the Voter Information Project server in the standardized XML format, verified and then made publicly available.
When the department has load problems with its own polling location tool, it puts Google's widget on the VDOE website—leveraging the power of the tech giant's servers.