A More Useful Third-Party Voter Registrar for States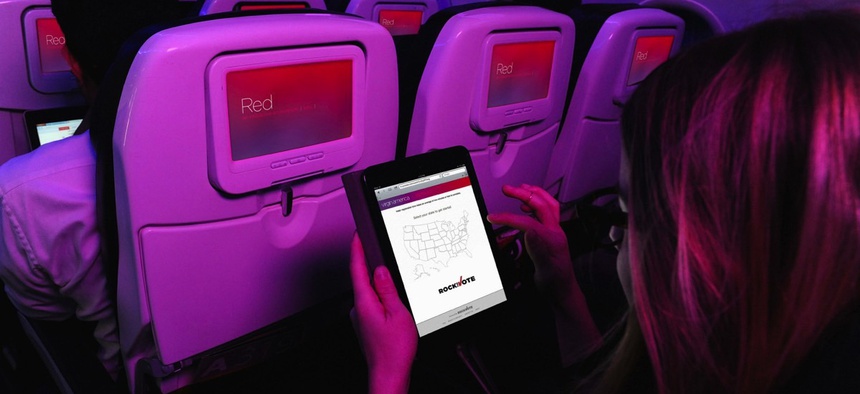 Amazon Web Services will soon host Rock the Vote's online voter registration platform in its cloud.
States often lack the resources to commit to voter registration—a traditionally inexact, labor-intensive process involving paper and manual data entry—turning to third-party registrars to alleviate some of the burden.
For this reason, Rock the Vote will relaunch its online voter registration platform, the largest third-party voter registrar in the U.S., in the Amazon Web Services cloud well ahead of the final 2016 registration period starting this summer.
One of the largest nonprofit, nonpartisan organizations getting youth voters to the polls, Rock the Vote hopes the move will improve the speed and efficiency of services, information capture and security.
"We anticipate registering two million new voters this election cycle, and we're looking forward to new innovative mobile services to support the voter experience," Carolyn DeWitt, Rock the Vote's president, said in Thursday's announcement. "AWS is a world-class hosting solution that will enable Rock the Vote to be 'always on' and able to scale on demand to register young people across the country."  
In short, the platform should be more reliable when hit with the large traffic spikes that arise as registration deadlines near.
First launched in 1999, the free solution was re-engineered by the Open Source Elections Technology Foundation's TrustTheVote Project.
"Cloud technology combined with open data, open standards, and open source development can be a game-changer in election administration," Teresa Carlson, worldwide public sector vice president for AWS, said in a statement.