How Data Drives Government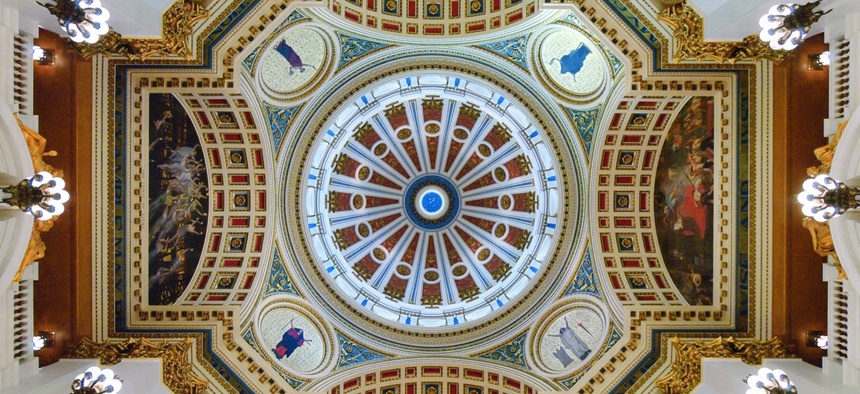 How can government agencies use the data they collect, generate, protect and share to inform better decision-making and drive mission success?
Today, government agencies at every level -- federal, state and local -- are facing a shifting landscape of technological and cultural changes, including citizen demands for government transparency; new legislation and oversight compliance on acquiring information and technology; and an aging federal workforce, where more than one third are eligible for retirement this year. This evolution impacts the way that government interacts with citizens, businesses and other public sector partners. Drivers currently influencing government operations during this changing backdrop include the rapid expansion of cloud computing, mobile applications and increasing concerns over cybersecurity.
Data analytics is another such driver, and it can go a long way in enabling government agencies to take action and improve operations and service delivery despite limited resources, particularly at the state and local levels. At the heart of data analytics is the need to define how government agencies can use the data they collect, generate, protect and share to inform better decision-making and drive mission success. There are three key ways that data drives government.
Reducing Operational Risk
The inability to access and compile diverse data sets and types limits an agency's capabilities to detect and prevent fraud and to meet external and internal compliance requirements. A cost-effective and secure data analytics platform like Apache Hadoop allows agencies to access relevant enterprise data in a virtual central location—thereby providing visibility across all data at scale to identify risky behavior in real-time.
With the enactment of the Federal Information Technology Acquisition Reform Act (FITARA), federal agencies must now deal with much tighter controls on new IT investments and portfolio management as well as the alignment of IT with current programs, and this trend of having to do more with less is trickling down to the state and local levels. Looking at all of the available data can support operational improvement as well as regulatory and cybersecurity compliance, and agencies are able to identify previously unseen threats much earlier.
Deriving Anticipatory Intelligence
For agencies, disparate data silos created by legacy systems and point solutions make information access and comprehensive analytical capabilities daunting. The problem is even more compounded given that agencies are inundated with data they collect, generate and store, making it difficult to quickly and efficiently complete missions given the often limited resources, aging IT infrastructure and dynamic program requirements.
The aggregation of pertinent data from diverse systems and partners can lead to timely and valuable insights, or anticipatory intelligence, to help public sector professionals understand situations, make informed decisions, and apply resources where they are most needed. For  example, the Kentucky Transportation Cabinet utilizes data analytics to monitor road activities with a real-time snow and ice information management system that allows them to respond appropriately and quickly to roadway problems that arise. Whether the focus is on bolstering government websites, improving response time for first responders, or diminishing traffic inefficiencies, real-time and historical data provides public sector organizations the ability to understand operations and anticipate eventualities for timely and accurate decision making. 
Supporting More Data-Driven Decision Making
Everyday, agencies are tasked with managing volumes of historical and new information and then making thousands of decisions based on this growing information universe. And the already high annual growth in public sector data volume is only expected to increase, especially as more devices and sensors are connected through the emerging Internet of Things (IoT). Without tools and methods to better manage and understand this data, the volume, variety and velocity will increasingly challenge agencies to make informed decisions about resource use and appropriate responses to the diverse situations that they must routinely address.
The possibilities are endless for agencies that collect all of their data in one centralized, secure, fully-governed place that any department could access anytime, anywhere. A unified view of data grants public sector analysts the ability to navigate around the data silos, allowing new and real-time insights that deliver more data-driven and responsive government information and services. Additionally, government leaders will be empowered to take more timely actions and determine the most efficient means to provide the support needed as indicated by trusted, advanced data analytics.
Digital transformation is happening rapidly and it is having an impact on government operations. Adoption of mobile devices and use of sensor data from the IoT is creating new and rich data that needs to be harnessed for business results—especially the business of government. Successful organizations are updating their operations and using data as a strategic asset for making more defensible and informed decisions. Organizations are modernizing their architectures to realize the value of enterprise data, while taking proactive steps to ensure their information assets are protected and continuously monitored for availability and integrity. Applying insights discovered in untapped data is vital for agencies that want to stay ahead of the cultural and digital shift currently taking place.