Digital Privacy Battle Against Manhattan District Attorney Wages On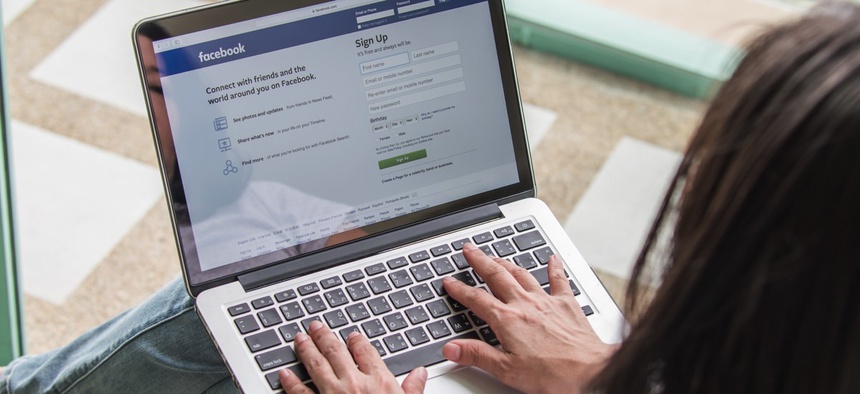 The Center for Democracy and Technology continues to press Facebook's right to protect its users from overreaching search warrants in court.
The Center for Democracy and Technology filed an amicus brief Wednesday, with the New York Court of Appeals, defending Facebook's right to challenge 381 search warrants from the Manhattan district attorney on behalf of its users and notify them the government sought the contents of their accounts.
The warrants, issued July 23, 2013, effectively sought all postings and actions of users being investigated for large-scale Social Security fraud and came with gag orders.
CDT's brief was filed jointly with the New York Civil Liberties Union and New York State Association of Criminal Defense Lawyers.
"If allowed to stand, this type of warrant process would set a troubling precedent," wrote Greg Nojeim, CDT senior counsel, in Thursday's announcement. "Not only would companies be barred from talking about the warrants or challenging them on behalf of their users, the same process could later be used to routinely gain access to many accounts with limited court oversight and other judicial protections."
Manhattan's DA asserts the "right to indefinitely retain what it has seized"—a threat to digital privacy, according to the brief.
Lower courts wrongly focused on Facebook's right to advocate for its users, per the brief, rather than the constitutionality of the request. Gag orders delivered thusly violate service providers' First Amendment right to free speech, the D.C.-based online civil liberties advocate continued.
The DA's Office argued before a panel of state Appellate Division judges in July 2015 that the warrants were critical to such a big criminal case, in which the defendants were sentenced to repay nearly $25 million in taxpayer money.
"To date, 108 people—including four ringleaders—have pleaded guilty to felony charges for their roles in this massive disability fraud scheme. In doing so, they admitted to lying to the federal government about their day-to-day activities and psychiatric conditions," spokeswoman Joan Vollero told the New York Daily News, after the unanimous ruling in the DA's favor. "In many cases, evidence on their Facebook accounts directly contradicted the lies the defendants told to the Social Security Administration."