Pennsylvania Seeks to Close Two Prisons to Help Alleviate $1.7 Billion Budget Gap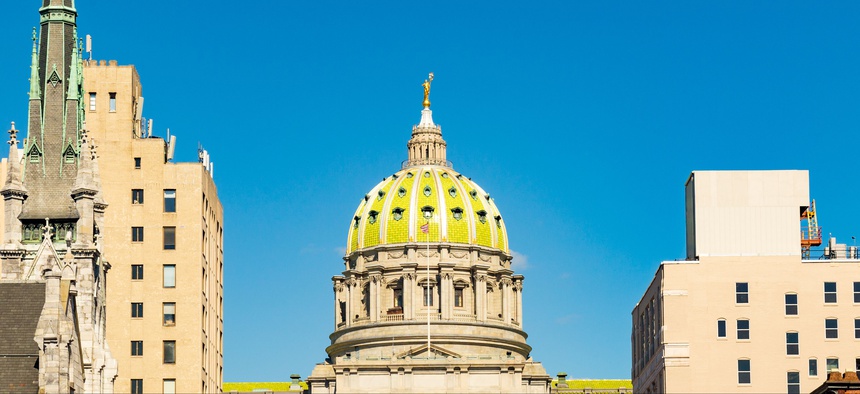 "We're not in ideal times," said Corrections Secretary John Wetzel. "If you look at the financial realities, our choices were to reduce staffing and programming, or do this."
Pennsylvania's corrections department plans to close two prisons later this year because of state budget shortfalls, officials said Friday.
The state faces a roughly $1.7 billion projected deficit in the next budget cycle. According to Gov. Tom Wolf's office, his administration and the Pennsylvania Department of Corrections have had discussions about how to slash the agency's spending by about $200 million in the 2017-2018 fiscal year. Wolf, a Democrat, will introduce his full budget proposal on Feb. 7.
Savings from the closures would vary depending on which two prisons are closed.
The department is considering five facilities as options. Spending reductions for closing each facility would range from $44 million to $82 million, according to a department memorandum. The agency is also planning to halve the number of people in so-called "halfway houses."
Corrections accounts for about $2 billion of roughly $31 billion of general fund spending in Pennsylvania's current budget. Secretary of the corrections department, John Wetzel, explained during a conference call with reporters on Friday that the state had already taken steps to reduce its prison population. "The second shoe to drop," he said, "is prison closures."
The number of people in Department of Corrections custody in Nov. 30, 2016 was 48,869. At the end of 2012, the figure was higher by about 1,817, at 50,686.
About 2,500 inmates would be moved due to the closures, according to Wetzel. He said the state prison system has the capacity to absorb those individuals. Some would likely go to a facility at Camp Hill, a borough southwest of Harrisburg, where about 1,000 beds are available.
The secretary stressed that there is a distinction between "operational" capacity and "emergency" capacity. The operational figure refers to how many people would ideally be detained in a prison and emergency capacity is the "actual number of beds," he said.
After the closures, the prison system's operational capacity will increase to about 109 percent from around 102 percent, Wetzel said, while actual bed capacity will be around 92 percent.
Wetzel said his preference would be to keep the prison system operating at 90 percent of its emergency capacity level. "But we're not in ideal times," he added. "If you look at the financial realities, our choices were to reduce staffing and programming, or do this."
The Corrections Department intends to make a decision about which two prisons to shutter by Jan. 26 and to close them by June 30.
The facilities include prisons in Schuylkill County, Mercer County, Luzerne County and Wayne County and one in Pittsburgh.
Wetzel said the prisons on the chopping block were selected based on their size and age, more than their location. "If you look at the profile," he said, "you're looking at older, smaller prisons."
According to the Department of Corrections, the facilities in Pittsburgh and Wayne County would be more difficult to close than the others because they serve specialized functions within the state prison system, such as providing mental health and medical services.
About 800 employees would be affected by the proposed closures, the corrections department said. These workers would all be offered other positions within the agency. The Pennsylvania Department of Corrections has a total of about 15,000 employees.
Wetzel indicated one possibility for the closed prisons would be to rent them to the U.S. government to house federal inmates, or to another state.
He noted that depending on how President-elect Donald Trump carries out his pledge to crack down on illegal immigrants who have committed crimes, there could be a sudden need for more prison beds. In this case, he said, Pennsylvania would be positioned to offer up space.
"If he's going to ramp that up," Wetzel said, "they're going to need capacity quickly.