Texas Gov. Vows 'Stiffer Penalties' Coming After Cutting Criminal Justice Grants for Travis County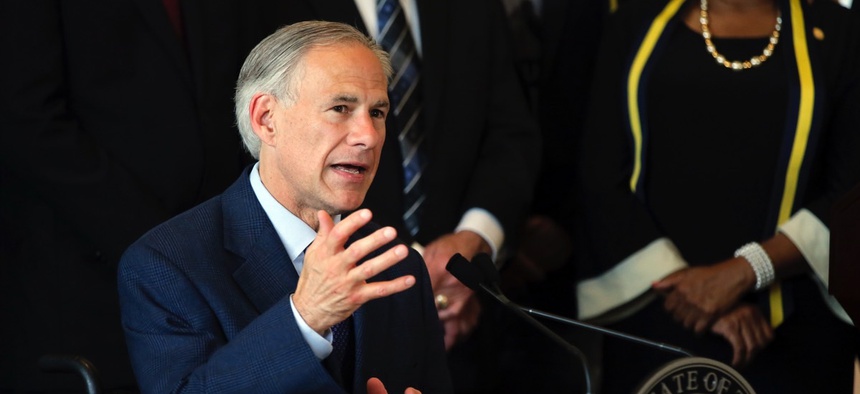 In move targeting sanctuary city jurisdictions, Gov. Greg Abbott slashes $1.5 million in grants for law enforcement in and around Austin.
Texas Gov. Greg Abbott is following through on his previous threats to withhold state grant money from localities that limit their cooperation with federal immigration authorities.
Effective immediately, Abbott has canceled all current active criminal justice grants to Travis County, where the city of Austin is located.
Thus far, the county has received only $300,000 of the $1.8 million grant in question, making the total loss of funds equal to about $1.5 million. These grants were originally given in support of such projects as domestic violence education and a special court for veterans.
Abbott's decision comes in response to a new policy enacted by Travis County Sheriff Sally Hernandez, under which she will only detain inmates on behalf of federal immigration officers if those individuals are charged with serious crimes like murder, human trafficking and aggravated sexual assault. That policy was set to go into effect on Wednesday.
This move comes just one day after Gov. Abbott listed the banning of so-called "sanctuary cities" as one of four emergency items in his State of the State speech.

The governor has also indicated that this penalty is only the beginning of the actions he's willing to take against localities who limit their cooperation on immigration issues. In this case, Sheriff Hernandez's job may even be in jeopardy. Abbott said on Jan. 25 that he would "remove from office any officeholder who promotes sanctuary cities."