As House GOP Prepares to Unveil Tax Bill, Here's What's Up With SALT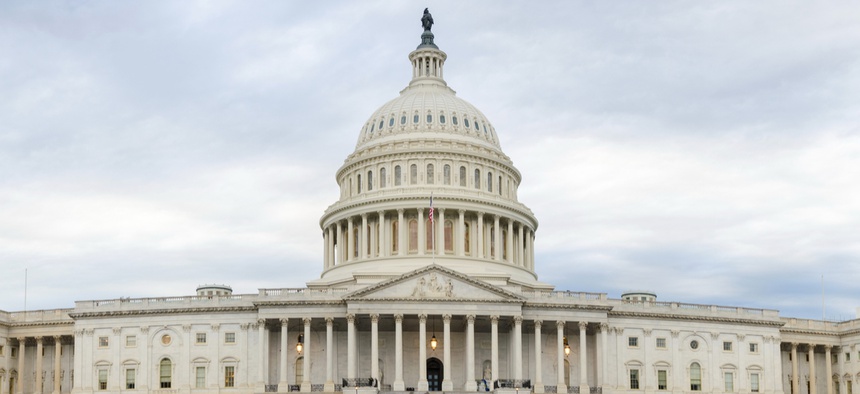 The odds the legislation will maintain a deduction for state and local income or sales taxes appear unlikely.
WASHINGTON — The changes a forthcoming Republican tax bill could propose to the federal deduction for state and local taxes had come into better focus by Wednesday, but were still not entirely clear as U.S. House tax-writers continued their work finalizing the legislation.
Lawmakers involved in drafting the bill have indicated that some form of a deduction for state and local property taxes will remain intact in the House bill. But the odds the legislation would maintain a deduction for state and local income or sales taxes now appears remote.
Ways and Means Chairman Kevin Brady, a Texas Republican who is the chief tax-writer in the House, has not ruled out the possibility that the bill might impose a cap of some sort on the state and local tax, or SALT, deduction for property taxes.
It was expected the tax legislation would be introduced Wednesday. But Brady announced Tuesday night that the bill's introduction would be postponed by one day, to Thursday.
Maintaining the SALT deduction in its entirety has been a top priority for many state and local government leaders. One concern they cite is that eliminating, or scaling back the deduction could put pressure on their jurisdictions to lower taxes, or to avoid tax increases.
It's not certain this would happen however, according to Kim Rueben, a senior fellow in the Urban-Brookings Tax Policy Center at the Urban Institute. "Theoretically it is definitely the case that if you are raising the cost," she said, "it might make it harder for you to raise taxes."
But she added: "We don't have a lot of evidence that there have been strong effects."
There are other factors to consider as well. For instance, if the overall federal tax bill that taxpayers are facing goes down, that could increase the tolerance for state and local taxes.
Americans Against Double Taxation, a coalition that includes state and local government groups such as the National Governors Association, the U.S. Conference of Mayors and the National Association of Counties issued a paper Tuesday saying, among other things, that Brady's proposal to keep the SALT deduction for property taxes, while eliminating it for income and sales taxes, intrudes on states and local government rights. Allowing all of the current deductions for state and local taxes, the paper says, respects the rights of states and localities to choose the mix of revenue sources that are best suited for them.
Some congressional Republicans from higher-tax states, such as New York and New Jersey, have pushed to preserve the SALT deduction.
"It is very clear to me that the original proposal to eliminate, in its entirety, the state and local tax deduction is not going to occur," U.S. Rep. Tom Reed, a New York Republican told reporters during a conference call on Tuesday. Pressed on whether the deduction for income taxes might be maintained he said: "At this point in time, I do not see that as part of the compromise that's being discussed."
Brady was asked during a radio interview with Hugh Hewitt on Tuesday about whether the tax bill would provide any relief with the state and local income tax deduction.
"So the answer is no," the Ways and Means chairman replied. Brady added: "Our lawmakers in those high tax states really believe their families are being punished most by property taxes."