Trump Tells Senators He Backs Capped SALT Deduction in Tax Bill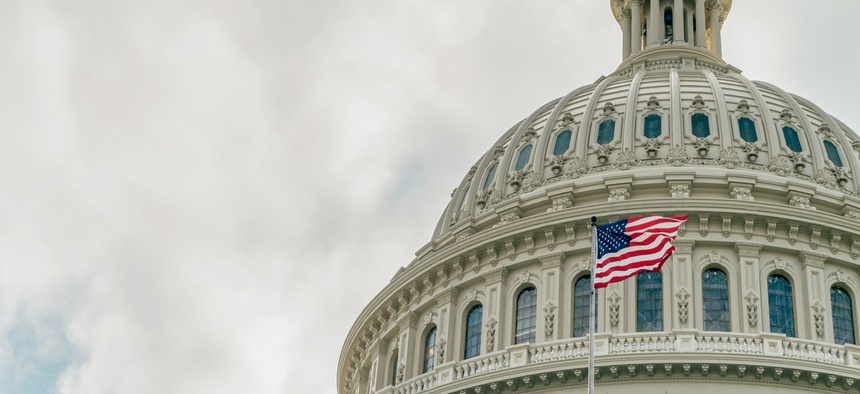 GOP tax legislation in the Senate could get a floor vote before the end of the week.
WASHINGTON — President Trump voiced support Tuesday for including a $10,000 deduction for state and local property taxes in the Republican tax legislation advancing in Congress.
Trump made his comments during a meeting on Capitol Hill with U.S. senators, according to multiple news reports. Meanwhile, the Senate Budget Committee on Tuesday approved the chamber's version of the tax code rewrite in a party-line vote. The legislation will next move to the Senate floor. And GOP leaders have indicated that they would like to see a full Senate vote on the tax overhaul this week.
A Republican tax bill the U.S. House passed earlier this month included a $10,000 deduction for household state and local real estate property taxes. The legislation the Senate Finance Committee crafted did not and called for ending the deduction completely. Both bills would ax deductions for state and local income and sales taxes individual taxpayers can claim under current law.
Preserving the state and local tax, or SALT, deductions, has been a priority for groups that represent governors, mayors, cities and counties. But rolling back the deductions offers a way to boost federal revenues and provides lawmakers with a path to offset the cost of tax cuts for businesses and households.
Two Republicans on the Senate Budget Committee—Sens. Ron Johnson of Wisconsin and Bob Corker of Tennessee—had been considered possible holdouts in backing the bill. But they voted in favor of it in the committee on Tuesday.
Shouting protesters, opposed to the tax legislation, interrupted the committee hearing.
Sen. Susan Collins, a moderate Republican from Maine, indicated Tuesday that she, too, was warming up to the tax bill after the meeting she and other senators had with Trump. "I believe that a lot of my concerns, it appears, are going to be addressed and that I'm going to be getting the opportunity to offer amendments on the Senate floor," she said, according to The New York Times.
Trump described his meeting with Republican senators as "somewhat of a love-fest."
Referring to the tax bill, he added: "They want to see it happen."