Public Pension Cuts Appear to Be Stifling Recruitment, Study Finds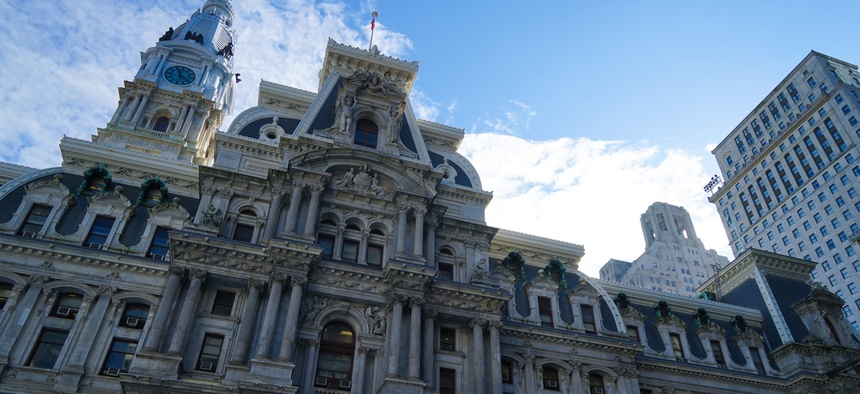 Benefit reductions can save money, but may also be making it tougher to attract workers to state and local government.
New research suggests that cuts to public employee pension benefits have made it harder for state and local governments to compete with the private sector when it comes to recruiting workers.
The Center for State and Local Government Excellence released an issue brief with the findings this week. Pension costs have proven to be an acute source of budget pressure for states and localities around the U.S. And policymakers have made cuts to dozens of large plans in the years since the Great Recession, according to figures in the brief.
At least 414 plans saw benefits reduced between 2010 and 2014 alone, the figures show. Most of the cuts in recent years have only affected benefits for new hires, as opposed to existing employees.
"It is essential for reforms to be analyzed not only by their budgetary impacts, but also for their long-term public workforce development implications," Joshua Franzel, president and CEO of the Center for State and Local Government Excellence, said in a statement.
The brief's authors relied on statistical analysis that focused on how private sector wages for people moving into or out of government jobs changed after public pension benefit cuts were made.
As the brief explains:
If a public sector employer was recruiting workers earning $50,000 in the private sector prior to pension cuts, but recruited workers earning $45,000 after cuts, then the private sector wage of new hires dropped by 10 percent. If, prior to the cut, employees separating from the same public employer and moving to the private sector earned $60,000, but after the cut earned $66,000, then the private sector wage of separators increased by 10 percent. Both effects would suggest some loss of competitiveness on the part of the public sector.
What the analysis indicates is that, after pension benefit cuts, the average private sector wage of new hires joining state and local government declined by a statistically significant 2.9 percent. The average wage for people leaving state and local government for private sector jobs increased slightly, but not by a statistically significant amount.
"Taken together, the results imply that the public sector had trouble hiring and retaining the same type of workers it used to after a benefit cut," the brief says.
But the researchers also say the results should be interpreted with caution, given limitations with data about workforce policies like wage cuts, health insurance and hiring.
Authors of the brief included: Laura Quinby, a research economist at the Boston College Center for Retirement Research; Geoffrey Sanzenbacher, associate director of research at the center; and Jean-Pierre Aubry, the center's associate director of state and local research.
A full copy of the brief can be found here.