Naloxone Access Associated With Decline in Overdose Deaths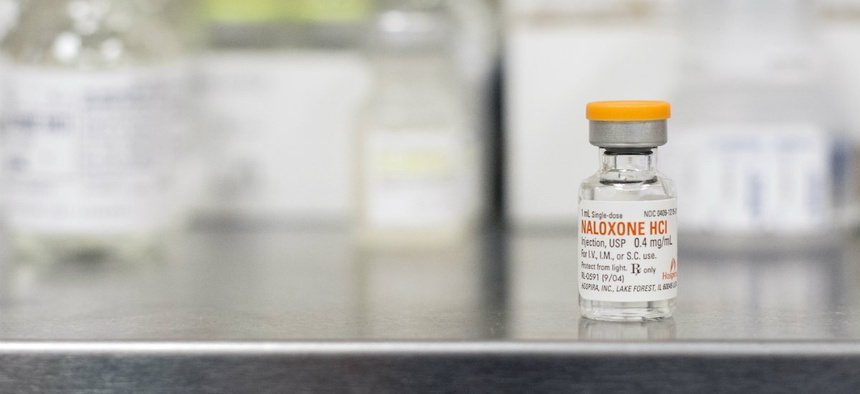 The study also found no evidence that access to the anti-overdose drug increased recreational use of prescription painkillers.
In 2001, New Mexico became the first state in the nation to pass a law encouraging the use of Naloxone as a life-saving preventative measure against drug overdoses.
In the years since, 44 additional states, and the District of Columbia, have enacted legislation that allows non-medical personnel to administer the drug without fear of legal repercussions. But, until recently, the effect these laws have had on opioid-related deaths had been largely unexamined.
A new paper from the National Bureau of Economic Research finds that these laws have in fact made an impact. Using data for the period from 1999 to 2014 available in the National Vital Statistics System multiple cause-of-death mortality files, researchers found that adoption of these naloxone access laws has been associated with up to an 11 percent reduction in opioid-involved deaths.
Results of the research suggest that perhaps that the most important thing a state can do with its Naloxone-related legislation is to remove any criminal liability associated with possessing the overdose-antagonist drug.
Eleven states adopted such measures within the period studied. In those 11 states, these laws are associated with a 13 percent reduction in opioid-related overdose deaths, whereas the effect of naloxone access laws in states without these criminal liability provisions is considerably smaller—an effect that is "statistically indistinguishable from zero," according to the report.
For the most part, these types of laws have received bipartisan support. Yet some critics do remain. One notable naysayer for these measures is Maine Gov. Paul LePage, who vetoed a bill last April that would allow pharmacists to dispense naloxone without need for a prescription.
In his veto letter to lawmakers LePage wrote, "Naloxone does not truly save lives; it merely extends them until the next overdose," and contended that "[c]reating a situation where an addict has a heroin needle in one hand and a shot of naloxone in the other produces a sense of normalcy and security around heroin use that serves only to perpetuate the cycle of addiction."
Maine lawmakers voted overwhelmingly to overturn LePage's veto nine days later.
Upon examining the data, the researchers found no evidence of moral hazard—that increasing naloxone availability increases opioid drug use—in fact, neither naloxone-access laws nor good samaritan laws, which the paper also examined, increased the of recreational use prescription painkillers.