Trump's Proposed Block Grant Cuts Loom Over Michigan's 'Disability Belt'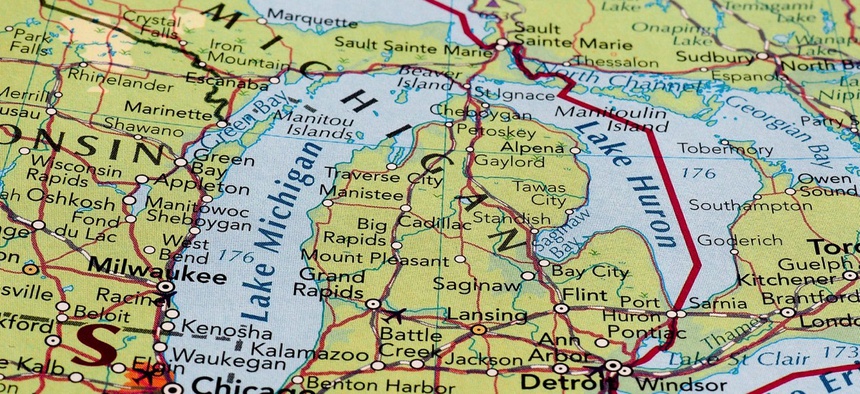 Unemployment and lack of access to quality care during the last recession sent hundreds of thousands of Michiganders into a spiral of declining health they can't extricate themselves from to find work. Now their only lifeline is threatened.
More unemployed adults receive long-term federal disability benefits in Northern Michigan's "Disability Belt" than anywhere outside of the rural South, according to recent report from nonprofit The Center for Michigan's Bridge Magazine.
Many aging workers with health issues across 17 counties, mostly comprising the upper Lower Peninsula, have been unable to find blue-collar manufacturing, construction and manual labor jobs since last recession, Bridge reports.
Disability rates are between 15 and 20 percent in some counties and monthly payments $425 million to about 385,000 working-age people, most who lack college degrees.
"We're very concerned about anything that would take away . . . from those safety-net programs that are critical to people's well-being," Jim Moore, the nonprofit Disability Network Northern Michigan's executive director, told Bridge—regarding President Trump's proposed cuts to block grants funding anti-poverty services.
Republican Gov. Rick Snyder decried federal elimination of his state's Medicaid expansion program, Healthy Michigan, after GOP lawmakers' failed Affordable Care Act repeal and replace plan threatened the coverage of 41 percent of the state's 609,000 recipients, according to a report from progressive Center for American Progress.