Montana's Governor Credits the Role Medicaid Expansion Played in His Re-election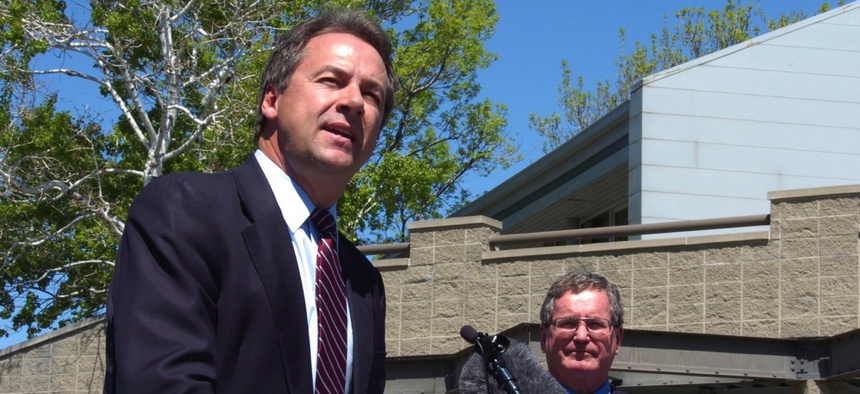 A willingness to defend controversial issues in Republican towns earned Democrat Steve Bullock the support he needed, at a time when Trump was surging.
WASHINGTON — Montana Gov. Steve Bullock, a Democrat, won re-election by 4 points in 2016, while Hillary Clinton received a meager 36 percent of the presidential vote in Big Sky Country.
"By all accounts I shouldn't be here," Bullock told the crowd at the Center for American Progress Ideas Conference on Tuesday in the nation's capital. "2016 was the year of the outsider. That wasn't me."
Bullock credited his optimistic vision and willingness to publicly defend his platform, and Medicaid expansion in particular, for his success.
To date, 32 have expanded Medicaid, but only Montana has done it since 2014.
Bullock combated the stigma surrounding Obamacare, being spread by conservative advocacy group Americans for Prosperity, by hosting community meetings in small ranching towns like Choteau, a small city near Great Falls where about 40 percent of hospital patients lacked health insurance. While he wasn't successful everywhere, Bullock convinced enough Republican representatives in Choteau and elsewhere to defy party leadership and push Medicaid expansion through the state legislature.
Former U.S. Senate Majority Leader Tom Daschle, a Democrat from South Dakota, introduced Bullock as a progressive candidate for a time when the "pillars of our democratic republic are being tested."
In 2016, Democrats "wrote off areas of the map" like the Rust Belt and others that were perceived as difficult to win—the opposite of his strategy.
"As a national party Democrats don't seem to focus on this anymore," Bullock said.