One California County's Alternative Housing Model for Its Local Homeless Population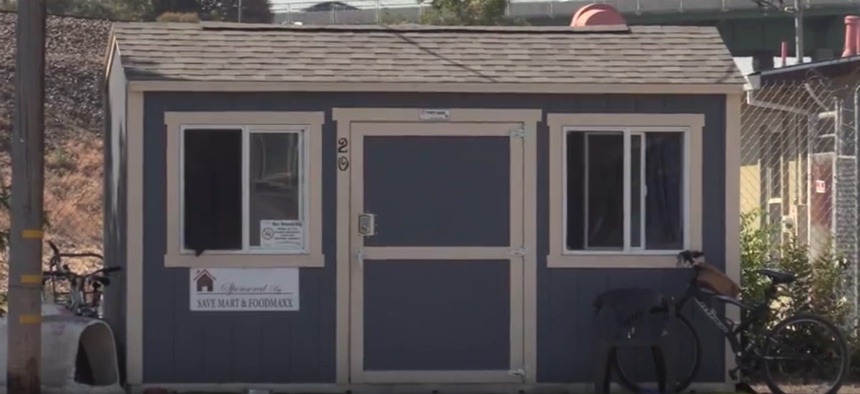 In Yuba County, the 14Forward partnership has helped 100 people get back on their feet in a year.
More than a year ago, Yuba County, in Northern California, opened a 20-unit homeless shelter for temporary stays , and to date the 14Forward transitional housing program has helped nearly 100 people who were previously unsheltered.
The ages of residents living in the 8-by-14-foot homes range from 18 to 82, many of whom were part of 2014's rising homeless population among three unsafe Yuba River bottom encampments.
The 14Forward program is the culmination of about 30 local government agencies and outside organizations partnering on alternative housing and client-centered health and human services for its occupants.
"This is a model that could be reproduced throughout the state," Randy Fletcher, who sits on the Yuba County Board of Supervisors, said in this California State Association of Counties video:
Temporary stays are afforded mental health treatment and counseling, and county employees help them obtain everything from necessary IDs to housing vouchers.
On the employment front, the county helps residents build résumés and provides transportation for off-site interviews and doctor visits. In that way, clients are gradually reacclimated to society.
"We don't just want to give them a list of tasks and wish them the best," said Chaya Galicia, Yuba County homeless project manager. "We want to really come alongside and help them."