Virginia Governor Tries Expanding Medicaid—Again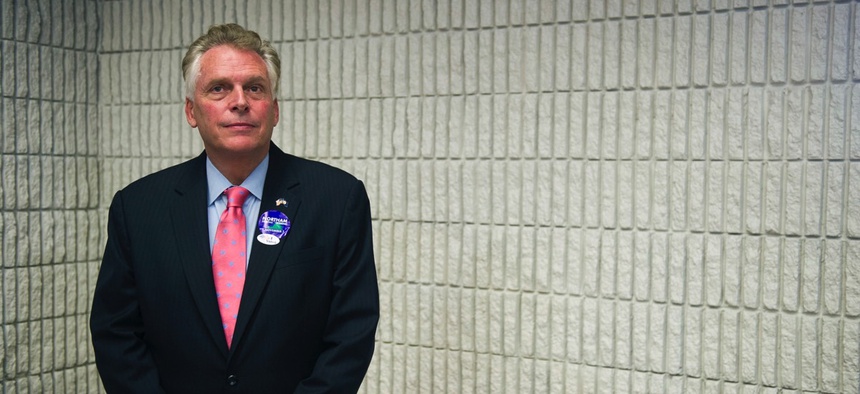 Terry McAuliffe has attempted expansion three times already. Thanks to Democratic gains in the state legislature, his odds of success have improved.
Gov. Terry McAuliffe is hoping that in the case of Medicaid expansion in Virginia, the fourth time will be the charm.
The nearly $109 billion state budget the governor presented to lawmakers on Monday is based on the assumption that Virginia would accept additional federal funding to expand its Medicaid program—a move would provide coverage for an additional 400,000 Virginians and save the state $421.7 million over the next two years.
McAuliffe has attempted to expand Virginia's Medicaid program three times before—once for each year of his term—but he has failed each time to bring the Republican-controlled state legislature on board. The odds are better for the governor this time around. As a result of November's Democratic gains in Virginia's House of Delegates, the Republican advantage is down to 51-49.
McAuliffe's term ends on Jan. 13, but he'll be turning the keys to the governor's mansion over to Democratic Lt. Gov. Ralph Northam, who put out a statement on Monday reinforcing his own commitment to taking the Medicaid issue across the finish line.
"I remain fully committed to bringing our taxpayer dollars home to expand health care coverage to Virginians who need it," Northam said. "Virginians elected us all to put politics aside and do what is right—expanding Medicaid should be at the top of the list this session."