Kentucky Official Says State Is Safe to Visit Amid Outbreak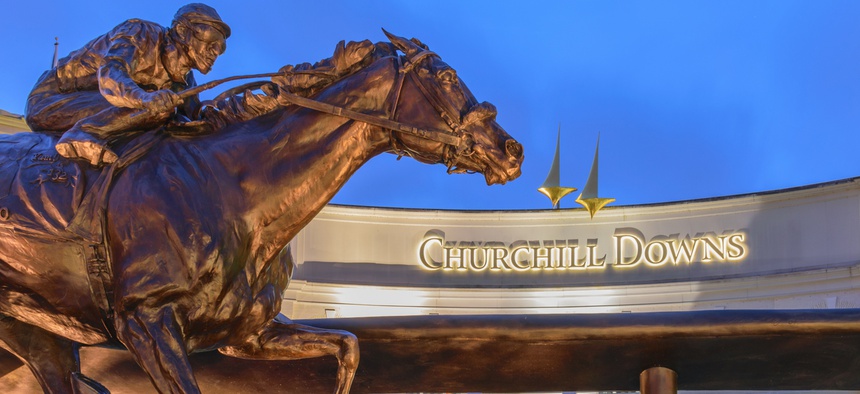 STATE AND LOCAL ROUNDUP | Asian tick's New Jersey foothold … Ohio cities find compromise on telecom bill … North Dakota governor covers costs of his official travel … and Kauai recovers.
Here are state and local government news stories you may have missed this weekend ...
PUBLIC HEALTH | With the Kentucky Derby fast approaching, the interim director of the Kentucky Department of Public Health says his state is safe to visit, despite the ongoing Hepatitis A outbreak that was identified in November 2017. "[S]ome misleading information has raised concerns about travel to Kentucky and even the Derby," Dr. Jeffrey Howard said in a statement. "Let me say that it is safe to travel to Kentucky and it is safe to attend the Kentucky Derby." Indiana health officials have urged residents to get a hepatitis A vaccine before visiting not just Kentucky, but also Michigan. Kentucky's Hepatitis A outbreak, which is genetically linked to outbreaks in California and Utah, has been connected to homelessness and illicit drug use, not a foodborne source. [Food Safety News; Kentucky Health Alerts; Courier-Journal]
TELECOMMUNICATIONS | Local governments in Ohio have worked with representatives of the telecom industry to create compromise legislation that will regulate how wireless equipment is installed on public infrastructure and rights of way. According to Gatehouse Media Ohio:
House Bill 478 would give municipalities the ability to regulate the placement and appearance of radio equipment called small-cell technology—such as antennae, boxes and wires—that companies fasten to traffic lights, utility poles, street signs and other public structures to provide connectivity for cellphones and other wireless devices.

The law also regulates construction of new signal towers, which are much smaller than the tall macro-towers regulated under current law, and it defines how quickly municipalities must vet requests by companies to place equipment on public land, which varies based on population.
H.B. 478 has passed both legislative chambers and is now under consideration by Gov. John Kasich. [H.B. 478; Gatehouse Media Ohio / The Daily Jeff]
EMERGENCY PREPAREDNESS | While local jurisdictions in the San Francisco Bay Area know they face significant risk from destructive earthquakes, the region has become "rather complacent about how we stand as far as the risk…. People are very—I don't know—afraid of jumping into this retrofit issue," Arrietta Chakos, policy adviser to the resilience program at the Association of Bay Area Governments told the Los Angeles Times. "It's a deep concern for me that people aren't saying, 'We just have to do this.'" While the Bay Area, like Southern California, is threatened by the San Andreas Fault, there's a larger disaster that looms along the Hayward Fault, which runs through heavily urbanized East Bay cities like Oakland and Berkeley. A future disaster from the next major Hayward Fault quake could be far more destructive than a seismic event originating on the San Andreas Fault. [Los Angeles Times]
ELSEWHERE …
Bismarck, North Dakota: In 2017, Gov. Doug Burgum covered the costs of four trips to Washington, D.C. plus some other out-of-state trips for official business out of his own pocket. His office's two-year travel budget, which needs to cover 18 staffers, is $55,000. While Burgum has personal wealth, the editorial board of the Grand Forks Herald says the governor "shouldn't have to pay out of his own pocket for travel that involves state interests, even in these times of budget cuts and belt-tightening." [Grand Forks Herald]
Hunterdon County, New Jersey: An East Asian tick never seen before in the United States was discovered on a local farm last fall and the National Veterinary Services Laboratory this month "confirmed the Longhorned tick successfully overwintered in New Jersey and has possibly become established in the state." [The Record / NorthJersey.com]
Kauai County, Hawaii: After devastating flooding on the island of Kauai last weekend, which required air evacuations for 475 stranded residents, electricity and water service has been restored to areas impacted on the North Shore. Public works crews continue to clear roads of mudslides and debris from the flooding. [Honolulu Star-Advertiser]
St. Cloud, Minnesota: Thanks to a donated bus from the local transit agency, Mayor Dave Kleis is taking public meetings to neighborhoods and other areas of his city that lack spaces or facilities for community meetings. "The purpose is to go places where there wouldn't normally be the opportunity to hold a meeting," the mayor said. "I'm trying to bring the meetings to people." [Star Tribune]
Springfield, Massachusetts: Gov. Charlie Baker was honored with a Sister Caritas Award on Saturday for his work to address the opioid abuse crisis in his state. "We've got it across the country," said Sister Caritas. "But at least our governor listened to those who knew what was going on, and it touched his heart, and he's done something." [WWLP-TV]
Portland, Oregon: The Beaver State has no shortage of legalized marijuana. "Three years into Oregon's era of recreational cannabis, the state is inundated with legal weed. It turns out Oregonians are good at growing cannabis—too good." [Willamette Week]