Dozens More Counties Join Opioid Lawsuits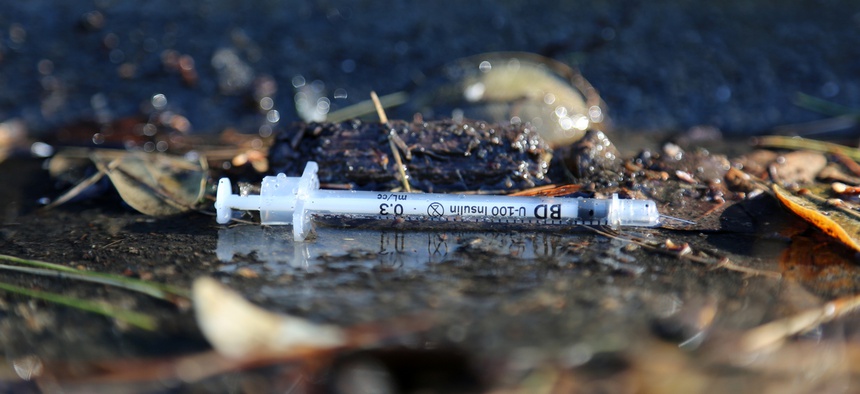 The new lawsuits aim to "recover millions of dollars lost due to opiate addiction and drug overdoses that have taken so many lives in this country and greatly affected the lives of many."
Counties in Virginia, Wyoming and California this week became the latest of hundreds to file to lawsuits against opioid manufacturers and distributors, claiming that the companies "aggressively and unlawfully" marketed their drugs while downplaying their addictive qualities.
Those actions caused drug sales, and addiction, to soar, legal documents allege.
The lawsuits name some of the country's largest pharmaceutical companies, including Johnson & Johnson, Allergan PLC and Purdue Pharma, among others.
The suits, filed in district courts around the country, will eventually end up in the U.S. District Court for the Northern District of Ohio, where a federal judge is overseeing similar cases filed by more than 600 counties. The jurisdictions include Russell, Smyth and Wythe County in southwestern Virginia, Carbon County in Wyoming and 30 rural and urban counties in California.
The new lawsuits aim to "recover millions of dollars lost due to opiate addiction and drug overdoses that have taken so many lives in this country and greatly affected the lives of many," according to a release from legislators and attorneys in southwestern Virginia.
Counties and cities, both large and small, have turned to the legal system to fight the opioid crisis after legislative efforts have failed to bring relief to suffering communities. FiscalNote reported last month that nearly 500 counties and 300 cities and towns had either officially filed or had publicly discussed filing opioid-related lawsuits against manufacturers and distributors. By comparison, the research showed, only 228 bills had been enacted nationwide to "regulate, address or reference" the opioid epidemic.
The goal of the litigation is "to recoup the localized financial costs of the opioid crisis, whether they be related to medical treatment, economic impacts or lost productivity," the research concludes.
This week's lawsuits come as some local leaders head to Boston for an intensive three-day Mayors' Institute on Opioids. The event allows leaders to "engage in practical, solutions-oriented discussions and peer-to-peer learning opportunities" and will be followed by 12 months of "ongoing expert assistance tailored to each participating city's needs, with the work building on local efforts already underway."
Participating cities include Madison, Wisconsin; Huntington, West Virginia; Knoxville, Tennessee.; Manchester, New Hampshire; New Bedford, Massachusetts and Tacoma, Washington.
RELATED on Route Fifty: