Millions of SNAP Recipients Would Fall Short of Proposed Work Requirements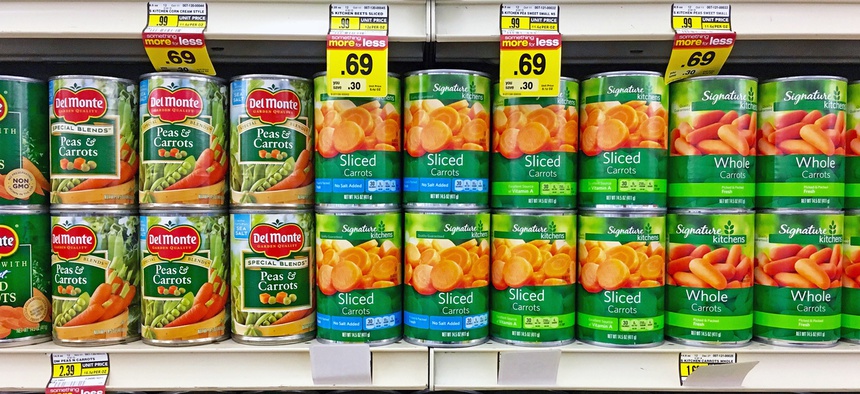 If the changes went into effect today, 5.2 million people would fail to meet the new requirements in a given month, according to analysis from the Urban Institute.
If proposed changes to the work requirements for the Supplemental Nutrition Assistance Program went into effect now, 5.2 million people would fall short of meeting them in an average month, researchers said Wednesday.
"Over the entire year, 9.8 million people would fail to meet the requirements in at least one month, but over half of them would work enough in at least one other month to comply," according to analysis released Wednesday by the Urban Institute.
The Republican-proposed changes to SNAP, formerly known as food stamps, are tucked into the Farm Bill, which heads to the House floor for debate this week after being passed out of committee along party lines. No Democrats voted in favor of the bill as is.
Under current rules, the only people who must work to qualify for SNAP benefits are adults between the ages of 18 and 49 who do not have dependents and are not disabled. The proposed changes would expand the age limit to 59 and include parents, but only those whose children are older than 6.
If the bill passes as is, the number of people subject to work requirements could double, to as many as 7 million, according to estimates from the House Agriculture Committee. SNAP recipients who fall short of the 20-hour-per-week work requirement could lose benefits after one month.
The bill also requires states to beef up their existing employment training programs, expanding enrollment to SNAP participants who can't find jobs. Implementation would occur before Congress receives final results from 10 pilot projects that are currently providing enhanced employment and training opportunities to SNAP recipients.
The bill provides funding for that effort—$1 billion per year beginning in 2021, when the changes would take effect—but the Urban Institute analysis suggests that money may not be sufficient for the services being mandated.
"If states need to provide employment and training services to half of the 9.8 million people we estimate do not work enough to meet the work requirement in at least one month of the year, the additional federal funding averages about $204 per person annually," according to the study.
The potential impacts of the changes would also vary from state to state. In a given month, the analysis shows, the average of SNAP participants nationwide who are "potentially subject to work requirements but not meeting them" is 66 percent.
"But shares across states range from 74 percent in Nevada and Washington to 46 percent in Hawaii," the report says.