Minnesota's Largest Homeless Camp Is in a Race Against Colder Weather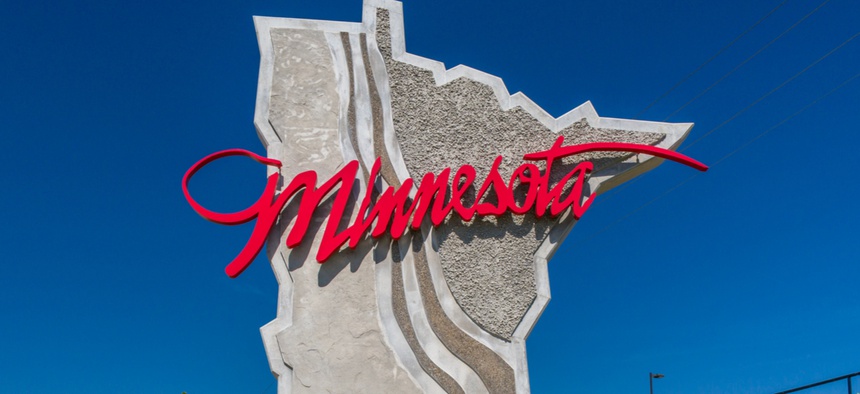 STATE AND LOCAL ROUNDUP | Outflanking New York state's stubborn legislature … an independent auditing office for Mass. State Police … and L.A.'s new golden Gold tribute.
Good morning, it's Tuesday, Aug. 28, 2018. Homelessness leads Route Fifty's state and local government news roundup but scroll down for more stories from places like Columbus, Ohio; Los Angeles, California; Atlanta, Georgia; and Joplin, Missouri.
HOMELESSNESS | Social service agencies and providers are working to connect residents of what is likely the largest homeless camp in Minnesota with more stable housing ahead of colder fall weather in the North Star State. The camp, southeast of downtown Minneapolis along Hiawatha Avenue, is home to at least 120 people—many are Native American—and includes families with children. City, county and state agencies are hoping to clear the camp by the end of September and are also considering an effort to vaccinate as many homeless residents for hepatitis A to prevent an outbreak. [MinnPost]
TRANSPORTATION | Procurement problems have been big pain points for transportation officials in Seattle, delaying progress on the long-planning $120 million RapidRide G bus line along Madison Street. The Seattle Department of Transportation and King County Metro had originally planned on using 60-foot articulated buses powered by overhead trolleywire, but the vehicles that were to be manufactured by Canada's New Flyer Industries can't currently climb the route's steep hills. Those problems have prompted the Federal Transit Administration to not release $60 million in funding that had been approved for the project. If the federal funding doesn't come through by spring, SDOT may have to consider scaling back the RapidRide G, including possibly shifting to hybrid diesel vehicles. [The Seattle Times; Seattle Transit Blog]
STATE GOVERNMENT | Bay State state officials have launched an independent auditing office to oversee the scandal-tarred Massachusetts State Police, which will be "responsible for monitoring the quality, efficiency and integrity of MSP's operations, organizational structure and management functions." [The Boston Globe; MassLive]
LOCAL GOVERNMENT | The Justice Department wants more records from Atlanta City Hall related to the administration of former Mayor Kasim Reed, "asking to see how members of his executive staff justified their P-card and travel expenses." [WXIA / 11Alive]