'Nightmare Bacteria' Brings Worries in Kansas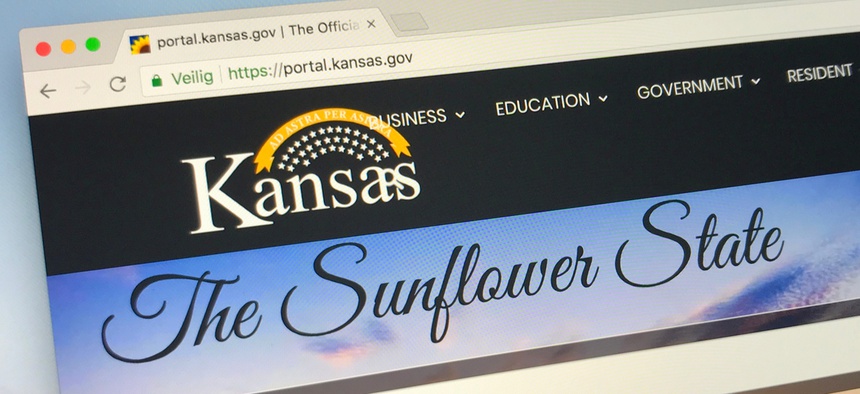 STATE AND LOCAL ROUNDUP | Struggling to recover after Hurricane Michael … firefighter overtime pay in L.A. County … and a growing trash rebellion in St. Paul, Minn.
Good morning, it's Monday, Oct. 22, 2018. Route Fifty is currently in San Diego for the National Association of State Chief Information Officers fall conference, so stay tuned for coverage in the coming days. Leading our state and local government news roundup today is some disconcerting public health news from Kansas, but scroll down for more from places like Santa Rosa, California; Chicago, Illinois; and Andover, Massachusetts.
PUBLIC HEALTH | Kansas Gov. Jeff Colyer is expected to sign a proclamation on Monday recognizing Use Antibiotics Wisely Week that's coming up in November just as public health authorities in the state this year have seen 16 confirmed tests for Carbapenem-resistant Enterobacteriaceae, a "nightmare bacteria" that the U.S. Centers on Disease Control and Prevention calls "one of the most urgent threats to the public's health." While healthy people generally don't get CRE infections, "patients in hospitals, nursing homes, and other healthcare settings" are at higher risk. [The Topeka Capital-Journal; CDC]
DISASTER RECOVERY | For many people in Florida's panhandle who are struggling to get back on their feet following Hurricane Michael, "the world has narrowed to what's within walking distance." [Miami Herald] … In some parts of the disaster zone, the divisions in the storm recovery can be stark, especially when crossing the Hathaway Bridge from Panama City Beach, which was not as severely damaged, over to Panama City. "We've had different staff going over the bridge every day to help over there," said one Panama City Beach city hall employee. "A lot of people who work here live over there. We realize we're serving as the hub for the whole county because we're the closest place to get supplies." [News Herald] … A year after the Tubbs Fire destroyed neighborhoods in and around his city, Santa Rosa, California Mayor Chris Coursey wants to build more housing downtown, which faces fewer fire risks. [CALmatters]
MOBILITY | Chicago Mayor Rahm Emanuel's administration has set aside $5 million in city funds to speed bus service along high-ridership Chicago Transit Authority bus routes. [Sun-Times] … King County Metro in the Seattle area is launching an on-demand shuttle service connecting commuters to the Eastgate Park and Ride in Bellevue, the first of similar pilot projects the agency plans to launch. [King County Government] ... Lime and Bird have dropped e-scooters in Boise, Idaho. [Boise Weekly]
INFRASTRUCTURE | In Massachusetts, Columbia Gas has replaced nearly 35 miles of pipeline following last month's fires and explosions in Andover, North Andover and Lawrence. As of this weekend, that's about 77 percent of what the utility plans on replacing. [The Boston Globe] … The Pennsylvania Water and Sewer Authority is receiving about $50 million from the state to replace lead water lines in Pittsburgh. [WPXI]
WASTE MANAGEMENT | In St. Paul, Minnesota, property owners are now required to pay for someone to haul away their trash for the first time in the city's 177 year history. This has "sparked a popular uprising" among "the owners of an estimated 9,300 St. Paul properties that didn't pay a hauler before." [Star Tribune]
FINANCE | In the past five years, overtime costs for Los Angeles County firefighters have jumped by 36 percent, "placing some firefighters among the highest-compensated workers in local government." [Los Angeles Times] … The doom and gloom news over Kentucky's troubled public pension system continues: "Kentucky's willingness to gamble massively on high-risk alternative investments for its pensions has made the state an easy mark for Wall Street hucksters." [The Intercept]