More Than 1,000 Doctors in Georgia Violating Opioid Law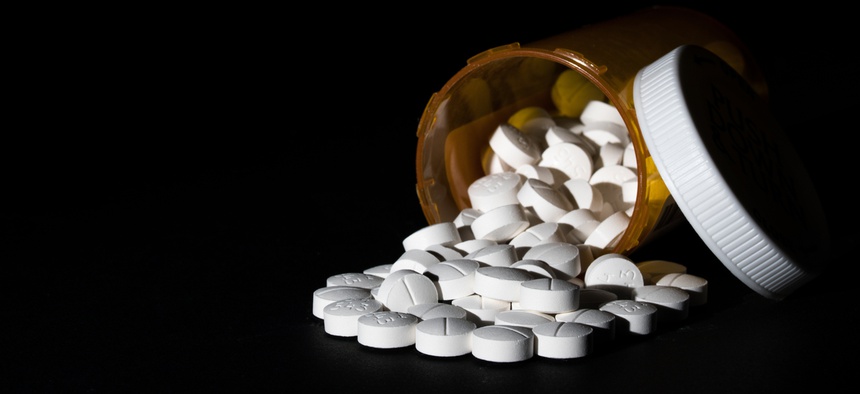 STATE AND LOCAL ROUNDUP | Calif. Gov.-elect Newsom might not live in Sacramento … Denver's HQ2 dreams may not yet be dashed … and a short-term rental ban endorsed in Maine city.
Good morning, it's Friday, Nov. 9, 2018. Leading Route Fifty's state and local government news roundup is public health news but scroll down for more from places like South Portland, Maine; Harris County, Texas; and Sacramento, California.
PUBLIC HEALTH | Despite repeated warnings from the state, more than 1,000 doctors in Georgia are violating a new state law meant to curb the opioid abuse epidemic by requiring medical professionals to check a pill-tracking database before making prescriptions. [The Atlanta Journal-Constitution]
ECONOMIC DEVELOPMENT | Despite the recent news that Amazon.com, Inc. will likely split its planned second headquarters campus between Crystal City, Virginia and Long Island City, Queens, officials in Colorado have indicated that the company told them Denver is still in the running. [Colorado Sun]
JUDICIARY | After he lost reelection on Tuesday in a Democratic sweep, Harris County, Texas Judge Glenn Devlin released all his juvenile defendants. Then the judge didn't show up for court and rescheduled all his cases for the day after he leaves the bench in January. Sharon Watkins Jones, the director of political strategies for the ACLU in Texas said: "It is improper for a judge to make orders motivated by partisan interests or spite as a result of his political loss." [Houston Chronicle]
SHORT-TERM RENTALS | In a local ballot measure in South Portland, Maine on Tuesday, residents endorsed new rules that ban certain types of short-term rentals in the city. [Maine Public]
DISASTER RECOVERY | Habitat for Humanity, supported by $100,000 in funding from the Iowa Finance Authority, has created a new mobile response team to help low-income residents in Marshalltown, Iowa recover from tornado that hit the city in July. [Radio Iowa]
SEATS OF GOVERNMENT | California's capital city may indeed be Sacramento, Gov.-elect Gavin Newsom isn't sure whether he'll move there from his home in Marin County, indicating it may not be necessary for the state's chief executive to physically be in Sacramento. [The Sacramento Bee]