Farm Bill Could Result In Food Stamp Changes for States and Recipients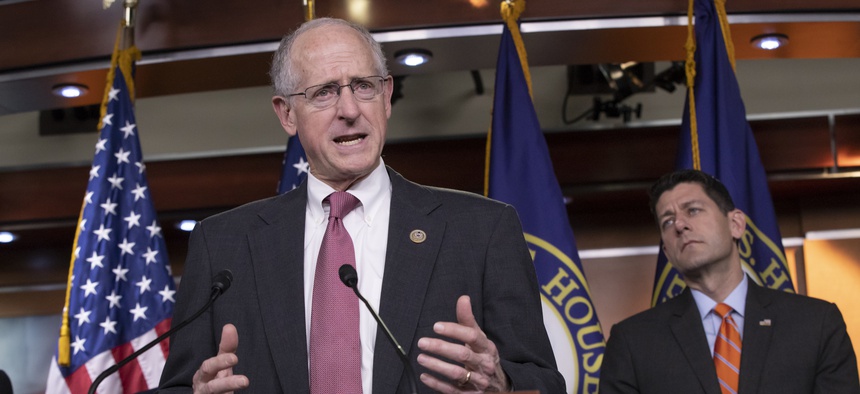 States would get a heavier paperwork burden and 600,000 to 900,000 impoverished households could see a cut in food stamp benefits, a Mathematica analysis says.
The 2018 House farm bill would sever the link between food stamp benefits and energy assistance for households, making more work for states calculating income deductions, a recent analysis found.
Case workers calculate Supplemental Nutrition Assistance Program benefits based on household net income—including things like earnings and Social Security—with lower income meaning higher benefits.
Households may also be entitled to income deductions to increase their SNAP benefits like the excess shelter expense deduction, which applies if rent or mortgage and utility costs exceed 50 percent of net income after all other deductions are made.
Current law allows states to streamline the calculation process by using a standard utility allowance, in lieu of looking at utility bills to determine household energy expenses. Some people can receive an even higher utility allowance if their households gets energy assistance, even if they don't pay utility bills. The current draft of H.R. 2 would change that, allowing this process only for households with seniors or people with disabilities, according to a review by Mathematica Policy Research, a Washington, D.C.-based firm.
SNAP households would have to do extra paperwork as a result, as would state governments—an added administrative burden. Many agencies are overworked and understaffed, leading the American Public Human Services Association to oppose the proposed change.
In the Mathematica analysis, researchers evaluated how the proposed changes would affect a typical SNAP household—consisting of two parents and a child—figuring this family makes $1,499 in monthly income and receives energy assistance. The family under current rules gets  a $346 monthly SNAP benefit. While this working family would see a small increase in their monthly benefit from an earnings calculation change in the farm bill, a family affected by the utility changes could see their benefit drop more substantially—to as low as $195 to $246.
The proposed earnings deduction in the 2018 farm bill would increase that particular deduction from 20 percent to 22 percent of earned income. The Mathematica analysis concluded that about 20 percent of food stamp recipients in 2017—between 4 million and 4.1 million households— would have received a $10-a-month increase under that provision. Meanwhile, 800,000 to 1.1 million households would have received an average $50 to $75 decrease in monthly SNAP benefits because of the utility calculation changes.
Of the SNAP households facing reduced benefits, 700,000 to 900,000 include children; 600,000 to 900,000 face poverty; and 500,000 to 700,000 have earnings, according to a Mathematica issue brief.
"It's a small number of households that benefit from [the standard utility allowance]," Karen Cunnyngham, associate director at Mathematica Policy Research, told Route Fifty, about the utility provisions. "But their benefit loss is substantial enough to make a difference to a household at that income level."
Exactly what will happen with the farm bill is unclear, although Politico earlier this month said both House and Senate lawmakers wanted to bring it up in the lame-duck session. One major issue will be work requirements tied to the SNAP program that are included in the House version, which senators have said can't pass their chamber.