Utah Lawmakers Move to Restrict Voter-Approved Medicaid Expansion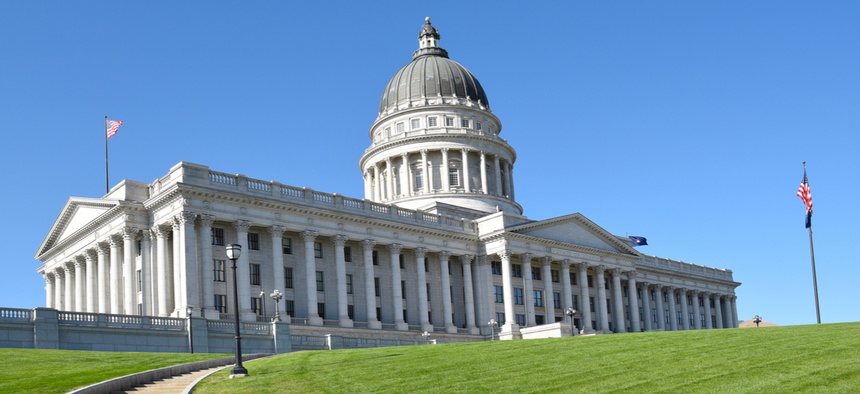 STATE AND LOCAL ROUNDUP | Denver teachers go on strike … Kansas' low meningitis vaccination rate … and New Jersey's 94-year-old mayor.
Good morning, it's Tuesday, Feb. 12, 2019. Public health leads Route Fifty's state and local government news roundup but scroll down for more from places like Tinton Falls, New Jersey; El Paso, Texas; and Rogue Valley, Oregon. … ALSO ON ROUTE FIFTY … Hike Taxes on the Rich to Pay for Education? Voters in this State Support the Idea, Survey Finds … Forget Smart Cities. It's Regions That Need to Be Smarter.
Let's get to it ...
PUBLIC HEALTH | Utah Gov. Gary Herbert on Monday signed legislation that will supersede the voter-approved Medicaid expansion with something that's "more restrictive, initially more costly, and contingent on a series of uncertain federal concessions." [Salt Lake Tribune] … In Kansas, state health officials wants to require children to get meningitis vaccines. Kansas currently has one of the lowest meningitis vaccination rates in the nation. [KSNT] ... Rats are "infesting" Prairie Township near Columbus, Ohio, prompting public health officials to launch an education campaign for residents. "People don't realize that rats will eat dog poop. Of course, they will eat bird seed or anything else in your yard," said Sarah Fink of the Franklin County Public Health Department. [WBNS]
CITY HALLS | Mayor Dee Margo of El Paso, Texas has been busy pushing back on President Trump's recent claim during his State of the Union address that improved border barriers in his city has led to a major decline in violent crime in the city. Violent crime in El Paso peaked in 1993 and dropped 34 percent by 2006, well before the construction of new border barriers. [CNN] … Vito Perillo, the 94-year-old mayor of Tinton Falls, New Jersey, has been quite busy during his first year in office and hopes that everyone can "get past the age thing." [Asbury Park Press]
GOVERNORS | California Gov. Gavin Newsom is pulling 360 National Guard troops from the U.S.-Mexico border in his state, "repudiating President Trump's characterization of a recent influx of Central American refugees and migrants as a national security crisis." [Los Angeles Times] … In the Oklahoma state legislature, there are at least eight 11 anti-abortion bills filed and Gov. Kevin Stitt has said he will sign everyone that reaches his desk. [KTUL] … Illinois Gov. JB Pritzker has taken executive action to establish the Justice, Equity and Opportunity Initiative, which will be spearheaded by Lt. Gov. Juliana Stratton. [Illinois.gov; Capitol Fax] …
PUBLIC EDUCATION | At least 2,600 public school teachers in Denver walked off the job on Monday in the first strike in 25 years. The Denver Classroom Teacher Association suspended negotiations on Saturday but contract talks are scheduled to start again on Tuesday. [The Denver Post] … The New York City Department of Education is planning on doubling the five-year capital budget for school safety improvements. [Queens Times Ledger] … North Carolina State Superintendent Mark Johnson successfully completed the Krispy Kreme Challenge in Raleigh over the weekend, where participants running 2.5 miles from N.C. State University to a Krispy Kreme location, where he ate a dozen doughnuts before running 2.5 miles back. [NCSBE via GovDelivery]
ECONOMIC DEVELOPMENT | Oregon Gov. Kate Brown is supporting a collaboration among four wineries in the state that will create "three wines from 2,000 tons of Rogue Valley grapes rejected by a California vintner days before harvest citing smoke taint from wildfires." [Register Guard] … With the retreat of red-tide conditions along parts of Florida's coastline, more visitors and tourism dollars are returning to places like Anna Maria Island. [Miami Herald] … The chief development officer in Springfield, Massachusetts says that the new MGM Springfield casino has created 3,000 jobs and generated millions of dollars in local tax revenue. While that mega project stands out, Kevin Kennedy says there's "a variety of smaller yet significant projects happening all over the city." [MassLive]