EPA's Pruitt to City Leaders: Don't Let Congress Forget About Water Infrastructure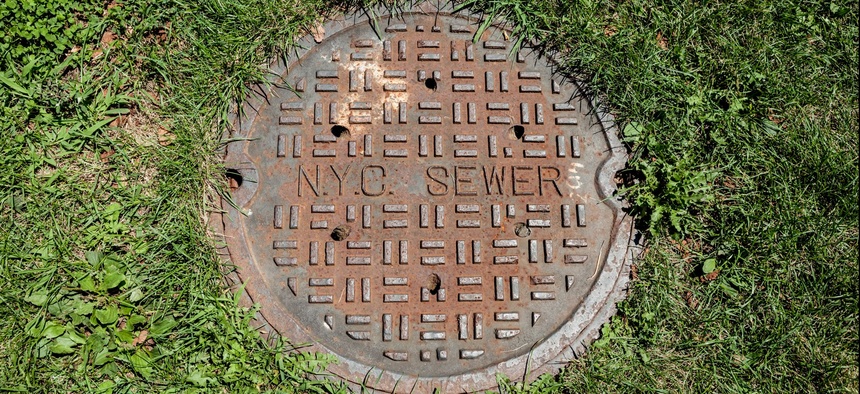 He made his comments ahead of a National League of Cities advocacy day planned for Wednesday on Capitol Hill.
WASHINGTON — U.S. Environmental Protection Agency Administrator Scott Pruitt urged city leaders Tuesday to emphasize the importance of water infrastructure as they speak with members of Congress.
Pruitt made his remarks at the National League of Cities Congressional City Conference, which is taking place in the nation's capital this week. The league has a Capitol Hill Advocacy Day planned for Wednesday, set to involve meetings with congressional lawmakers.
"I pray that the next couple of days that you have wonderful discussions with those folks on Capitol Hill," Pruitt said. "It is very important that they recognize, with respect to infrastructure, that we do approach this discussion with a more broad-minded view beyond roads and bridges."
"Those things are important," he added. "But water infrastructure is equally important."
Pruitt's comments come amid reports that the White House may seek to chop the EPA's budget by a quarter or more. EPA's enacted budget for fiscal year 2016 was about $8.1 billion.
"I want you to know that I am committed to working with Congress and on behalf of the White House to ensure that water infrastructure grants are effectively used to help you at the local level ensure safe drinking water for your citizens," Pruitt said.
Documents the EPA issued last year explain that the agency's largest budget category during the 2016 budget cycle was its roughly $3.5 billion State and Tribal Assistance Grants account.
The White House is expected to deliver a blueprint for Trump's budget to Congress on Thursday, which should reveal more information about proposals for cuts to agencies.
Trump has also said he'd like to see $1 trillion invested in the nation's infrastructure, with both government and private capital contributing to that sum. Details about the president's infrastructure plans are not set to be included in the budget release slated for this week.
Pruitt also voiced support Tuesday for the EPA's Superfund initiative, which focuses on cleaning up badly contaminated land, and its Brownfields program, commonly used for redeveloping sites that were once used by industry.
His remarks at the National League of Cities event echoed those he made earlier this month to members of the U.S. Conference of Mayors.
Pruitt has received attention for his skeptical views on climate change and for his relationship with the oil and gas industry while serving as Oklahoma's attorney general.
"We need to embrace a pro-growth, pro-environment, pro-natural resources approach," he said Tuesday.