Moody's: Any Big Infrastructure Spending Ramp-Up Likely to Be Slow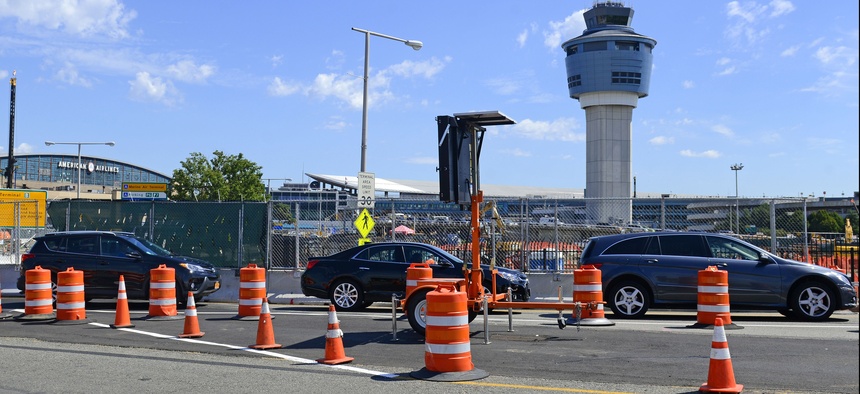 Among the constraints the ratings agency noted in a report issued Tuesday: "There is no bipartisan agreement on how to fund such investment."
Even with President Trump and some congressional lawmakers showing enthusiasm for significant infrastructure investment, don't expect a gusher of new spending right away.
That's what Moody's Investors Service suggested in a report issued Tuesday. Due to a number of constraints, the ratings agency says any fresh spending on infrastructure will likely be "slow to ramp up," resulting in limited increases this year and in 2018.
President Trump has called for a $1 trillion infrastructure package involving both public and private investment to upgrade infrastructure—such as roads, railways and airports.
The Moody's report notes, however: "There is no bipartisan agreement on how to fund such investment." And, even if some consensus emerges on this front, Moody's points out that environmental reviews and other regulatory approvals for projects tend to be time consuming.
Trump has indicated that easing permitting and other regulatory requirements for projects will be a priority for his administration.
Beyond funding and red tape, the report highlights practical limits when it comes to the availability of contractors and suppliers for projects and the fact that some states and localities will likely need to change policies to allow for the expanded use of public-private partnership deals.
Public-private partnerships and tax credits to incentivize private investment in public works are seen as likely components of any eventual infrastructure proposal the White House could issue.
Senate Democrats put forward their own $1 trillion, 10-year infrastructure blueprint earlier this year.
Compared to what's known about Trump's approach to infrastructure investment, Moody's notes "the Democratic plan would likely be more reliant on Federal, State and Local Government direct investment, and would likely require incremental taxation, in addition to any user fees."
"Finding a reasonable balance between direct government investment and private investment," the report says, "will take time."
PREVIOUSLY on Route Fifty: