Trump Infrastructure Adviser: Regulatory and Revenue Processes Are 'Broken'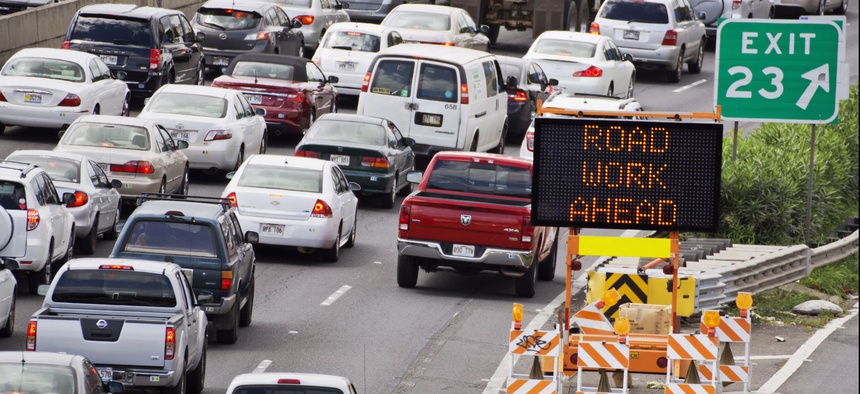 "The states have been much more courageous than the federal government in raising taxes to build infrastructure," according to real estate mogul Richard LeFrak.
A billionaire real estate developer advising President Trump on infrastructure issues suggested Monday that a reluctance by federal lawmakers to increase taxes was a main reason the U.S. faces difficulties building and maintaining public works.
"The states have been much more courageous than the federal government in raising taxes to build infrastructure," said Richard LeFrak during a panel discussion in New York City. He noted that as states around the U.S. have hiked fuel taxes in recent years, lawmakers in the nation's capital have not acted to raise the federal gas tax from its 1993 level.
Just adjusting the tax for inflation or to take into account improvements in vehicle fuel mileage, LeFrak said, would provide the federal government with billions of extra dollars for infrastructure projects, such as work on highways and bridges. "But there's no political will, even though when you speak to individual congressmen they all realize that that's rational," he said.
"The regulatory process is broken," LeFrak added. "But the revenue process is also broken."
LeFrak made his remarks at the International Finance and Infrastructure Cooperation Forum. The event brings together business executives and U.S. and Chinese officials.
Two of the other panelists who joined LeFrak were Kentucky Gov. Matt Bevin and Los Angeles Lakers legend Earvin "Magic" Johnson, who is chairman and CEO of the investment conglomerate Magic Johnson Enterprises. Johnson last year began to focus greater attention on an infrastructure fund, which raised upwards of $1.3 billion in the first months of 2016.
"I've always been an investor that looks to invest in things that are in demand," Johnson said. "Right now, one of the hottest things, not just here in America, but in the world, is infrastructure."
Trump has called for a $1 trillion infrastructure program that would rely on both public and private capital. His budget director, Mick Mulvaney, indicated last week that the president aims to put forward a proposal this fall that would involve about $200 billion in taxpayer funds.
The president earlier this year tapped LeFrak and real estate developer Steven Roth, chairman of Vornado Realty Trust, to lead a new commission charged with monitoring infrastructure spending.
Asked during the panel discussion how much sway the group will have, LeFrak replied: "Some of us do have the president's ear from time to time."
"If that means that the commission will have some authority," he added, "that's the authority."
Bevin encouraged investors and others to think beyond roads and bridges as they consider infrastructure investment at the state level. The governor, a Republican, pointed to state parks and highway rest stops as alternative possibilities.
"Understand that a state park is a lot less politically sensitive than a bridge," he said, noting that the idea of road tolls can make some people uneasy. "People don't mind paying to go to a nice park, with nice facilities."
Bevin said he has "no interest in ever selling" Kentucky's state parks. But he added that he would be open to long-term leases deals for golf courses that are now state-controlled.
Jim Reynolds, founder, chairman and CEO of Loop Capital, an investment bank, brokerage and advisory firm, was also on Monday's panel. He said states and localities are beginning to reevaluate their roles as owners of infrastructure.
"Is it the role of the state and local government to own every building that they have offices in, every parking lot downtown, all the roads, the bridges, the airports, the terminals?" Or, he asked, should they be concentrating more on basic services like firefighting, police and schools. "Why is it that state and local governments need to own all of these things?"