A Tough 4-Year Journey for the World's Largest Tunnel Boring Machine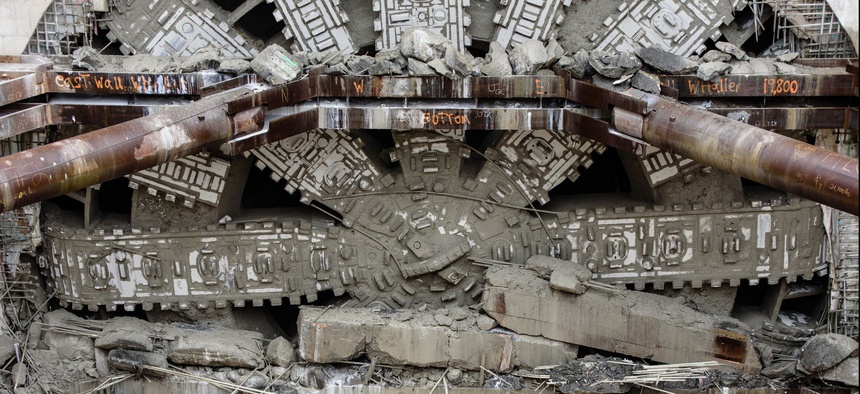 Watch Bertha crash through the concrete finish line and the challenging 9,270-foot journey under Seattle to get there.
SEATTLE — It wasn't supposed to take this long, but "Bertha," which launched as the world's largest tunnel-boring machine in July 2013, finally emerged last week in a concrete pit a few blocks from the Space Needle after its two-mile journey under the center of the Pacific Northwest's largest city.
While the new tolled tunnel and connecting roadways replacing the Alaskan Way Viaduct—the aging seismically vulnerable double-decker highway that carries State Route 99 along Seattle's central waterfront—won't open for another two years, the completion of Bertha's tunneling was a momentous occasion. The toughest part of the multi-billion dollar project is over.
CONTINUE: Click through our review of Bertha's difficult journey and what's left to be done.