Rural Water Group Pushes for Technical Assistance Funding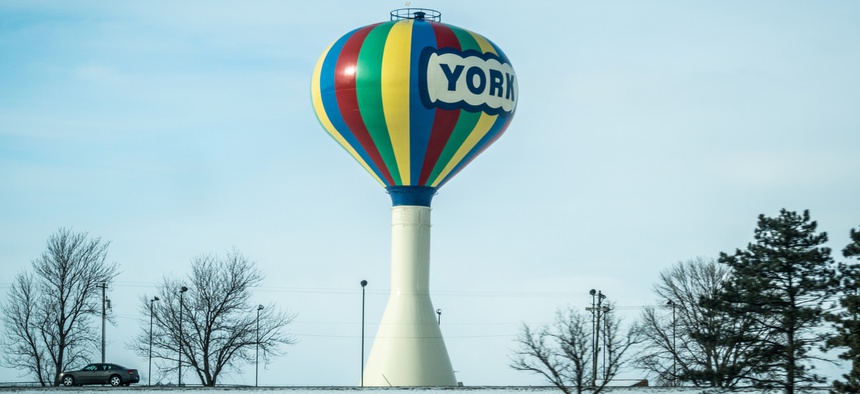 Including for so-called "circuit rider" programs that involve experts who visit communities to help them out with drinking water and wastewater issues.
WASHINGTON — When rural water officials from around the U.S. visited Capitol Hill last week to lobby for their legislative priorities, one of the top issues they focused on was funding for federally-backed programs that provide training and technical assistance.
Some of these programs involve experts known as "circuit riders" who travel around states and work with smaller-sized, rural water utilities on things like testing water for contaminants, completing paperwork to comply with regulatory requirements, and maintaining equipment. Circuit riders can also assist with financial and management issues.
"When they do render technical assistance, they have to go to the community," Mike Keegan, who works on legislative affairs for the National Rural Water Association, said of circuit riders.
"The core thing is to go to the community, meet with the operator, with the local government, directly and provide them solutions," he added.
It isn't uncommon for rural water systems to have limited staff. In some cases, one employee might handle basic, day-to-day operations.
Federal funding for circuit riders and other technical assistance and training programs designed to help rural water and wastewater utilities flows through the Agriculture Department and the Environmental Protection Agency.
National Rural Water Association members are urging Congress to provide $18 million in fiscal 2019 for the Department of Agriculture's drinking water circuit rider program (compared to $16.8 million in fiscal 2017) and another $20 million for USDA's wastewater technical assistance efforts, an amount on par with 2017 funding levels.
They'd also like to see funding for an EPA technical assistance program raised to $15 million, from the fiscal 2017 level of $12.7 million.
The rural water association has been directly involved in these programs. USDA has consultants who are contracted with the group for its circuit rider initiative. And last year EPA awarded grants to the association, and other groups, to carry out technical assistance.
Paul Fulgham is a public works director in Tremonton City, Utah and previously worked as a circuit rider for about 10 years.
He said common issues he assisted water systems with when he was a circuit rider involved EPA-required sampling for bacteria and other water contaminants, and helping staff to understand how to work with certain valves that regulate water pressure.
Circuit riders can also help to identify aging infrastructure that may need to be upgraded, and financing and funding options, including federal programs, that can be used to pay for projects.
Making a case for the programs the rural water association is pushing for, Keegan said: "you'll get better water quality by going out and educating people directly, and you'll get more compliance."