U.S. DOT Announces TIGER Grants Totaling Nearly $500 Million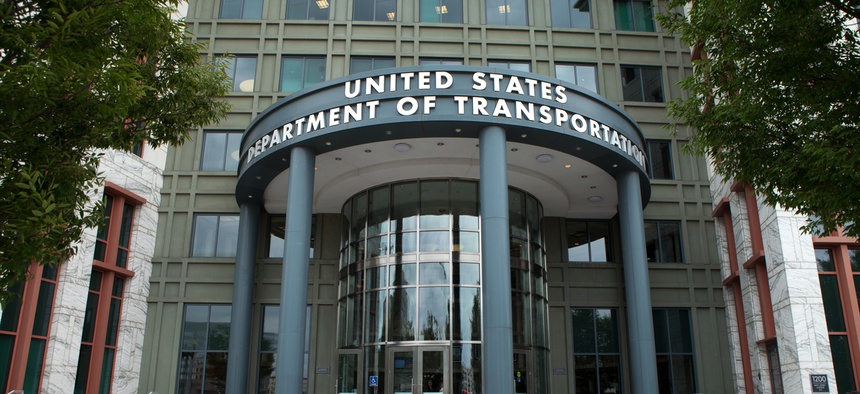 The White House has called for axing the grant program in each of the two budget plans it has sent to Congress.
WASHINGTON — Nearly a half-billion dollars is set to flow to 41 infrastructure projects in 43 states through grant awards the U.S. Department of Transportation announced on Friday.
The grants come via the Transportation Investment Generating Economic Recovery program, commonly referred to as TIGER. President Trump has proposed ending the competitive, Obama-era grant program in each of his last two budget requests.
Even so, the White House touted last week's awards in an email to media outlets on Friday, linking them to the Trump administration's ongoing push for greater infrastructure investment.
Some of this year's larger-sized TIGER grants include: $25 million for road upgrades in Nogales, Arizona, in the area where State Route 189 meets Interstate 19, near a U.S.-Mexico border crossing; $25 million for the Lincoln South Beltway, a highway project south of Lincoln, Nebraska; and $20 million for a port cargo facility at the former Sparrows Point steel mill site in Baltimore County, Maryland.
(A full list of this year's TIGER grants can be found here.)
The latest TIGER awards are part of the fiscal year 2017 federal budget cycle. Congress is currently in the process of belatedly hashing out long-term spending legislation for fiscal 2018, which began last Oct. 1—stopgap measures have been in place since then.
A two-year budget deal lawmakers are working under to fund specific programs includes a $20 billion boost for infrastructure spending.
Senate appropriators passed legislation last year for fiscal 2018 that would raise TIGER funding to $550 million, from $500 million.
In contrast, legislation the full House approved would eliminate money for TIGER.
But the two chambers in recent years have taken up similar positions only to have the grants funded in the end.
And the program tends to enjoy a degree of bipartisan support.
Rep. Mario Diaz-Balart, a Florida Republican who chairs the House Appropriations subcommittee that oversees transportation, housing and urban development, last week applauded a $13 million grant for street, sidewalk, and drainage improvements and a new transit center in Immokalee, a community hit hard by Hurricane Irma in his district.
Likewise, Sen. Sherrod Brown, an Ohio Democrat, highlighted an $8 million award that would help pay for a promenade project in Akron.
At a gathering of county officials in Washington, D.C. about a week ago, Anthony Bedell, deputy assistant secretary for intergovernmental affairs with U.S. DOT, touched on the TIGER program.
"I can't imagine that the Congress won't have another line item for TIGER," he said at one point.
Transportation Secretary Elaine Chao said in a statement the grants would help "increase safety, create jobs and modernize our country's infrastructure." The White House, meanwhile, featured the grant awards Friday in an email to press under a section titled: "Building a Stronger America | President Trump's Infrastructure Initiative."
Last month, the president sent an infrastructure proposal to Congress that calls for $200 billion of spending, mostly on new grant programs. One-quarter of the funding in Trump's public works proposal would go toward a program to support infrastructure in rural areas.
The Transportation Department in its TIGER announcement said over 64 percent of this round of grants would target rural projects, and called this "a historic number that demonstrates this Administration's commitment to supporting the country's rural communities."
TIGER grants were created as part of Great Recession-era stimulus legislation. About $5.6 billion has been awarded through the program since its launch in 2009. Demand far outpaces the money available.
Robert Mariner, deputy director in the Office of Infrastructure Finance and Innovation, at the U.S. Department of Transportation, said at the county event where Bedell spoke that, since 2009, the Transportation Department had evaluated over 7,700 TIGER applications.
Each year, he said, the department typically awards grants to about 37 to 45 projects.