There Are Jobs to Be Had in the Nation's Waterworks Sector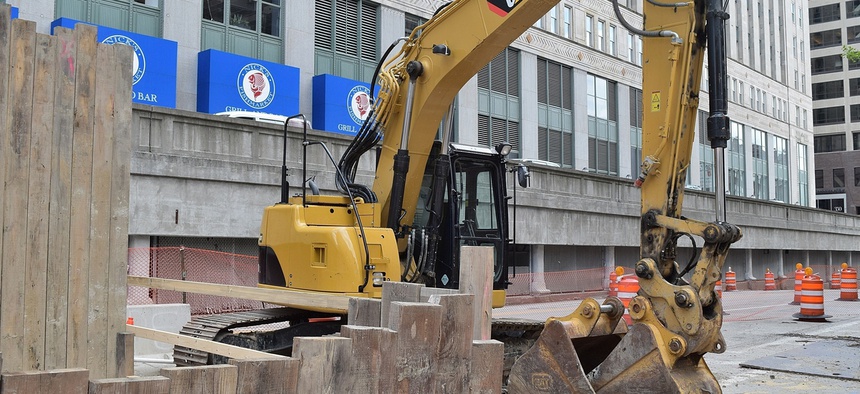 New research takes a look at workforce opportunities and gaps tied to U.S. water infrastructure.
The nation's water sector is in need of a new generation of workers, and the available jobs could offer decent-paying careers, particularly for people without much formal education, according to a new report.
Researchers at the Brookings Metropolitan Policy Program note that while water infrastructure across the U.S. is in need of upgrades, there's a tight supply of labor in the sector, with current workers aging and retiring and limited structures in place to supply fresh talent.
They say nearly 1.7 million workers were directly involved in designing, building, operating and governing water infrastructure in the U.S. during 2016. Jobs in the sector, they add, tend to pay more on average than all occupations nationally, particularly at the lower end of the income scale. And when it comes to formal education, 53 percent of water workers have a high school diploma or less.
"Renewing the country's infrastructure requires a sizable workforce, and improving water infrastructure offers enormous environmental and economic returns for residents in every community," Joseph Kane, the report's lead author, said in a statement. 
"There are still several gaps to address in order to hire, train, and retain a skilled and diverse water workforce," he added.
Water infrastructure can include systems like pipes, pumps and treatment facilities. Utilities are key employers in the space, but there are other companies as well, like engineering and construction firms.
The researchers point out that, currently, water workers in some occupations are typically older and lack gender and racial diversity.
Across the sector, the report identifies 212 jobs, such as plumbers, construction laborers, treatment plant operators, and office clerks. Wages for water workers, the researchers found, are $25.22 per-hour on average, compared to a national average for all workers of $23.86.
The report calls for a "new water workforce playbook," and includes a raft of related recommendations.
Some of those suggestions include: launching "water boot camps" to provide a path for young people and others to explore water jobs and gain experience; creating an online platform to connect water workers and employers; and forming a national "water workforce council."
Water infrastructure legislation pending in the U.S. Senate includes a section that would direct the U.S. Environmental Protection Agency and the Army Corps of Engineers to establish a grant program to support water utility workforce development. The bill would authorize $1 million for the program in both fiscal years 2019 and 2020.
Adie Tomer, a fellow at the Metropolitan Policy Program, joined Kane authoring the Brookings report.
Brookings has an event planned for Thursday, June 21 to discuss the findings. A full copy of the report can be found here.