N.Y.C. Council Vote Looms on Capping Number of Uber and Lyft Vehicles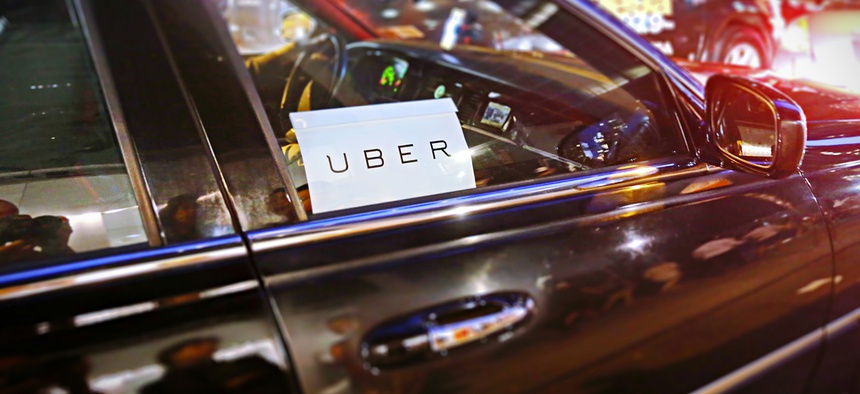 STATE AND LOCAL ROUNDUP | Trump administration OKs Wisconsin governor's plan … executive shakeup in Austin city manager's office … and San Diego's water billing audit.
Good morning, it's Monday, July 30, 2018. Leading Route Fifty's state and local government news roundup is legislation in New York City, but scroll down for stories from places like Cincinnati, Austin and Montpelier, Vermont.  
TRANSPORTATION & INFRASTRUCTURE | The New York City Council is looking at legislation that would cap the number of vehicles from companies like Uber and Lyft and may vote on such a proposal as soon as Aug. 8. The proposal has the support of Mayor Bill de Blasio, who had proposed a similar cap back in 2015, and Council President Corey Johnson. A new report from Schaller Consultants shows show rideshare services contribute to traffic instead of alleviating it—"2.8 new vehicle miles for every 1 personal vehicle mile removed, resulting in a 180% increase in driving on city streets." [The New York Times; Curbed New York; Smart Cities Dive]
STATE GOVERNMENT | The Trump administration has signed off on a plan from Wisconsin Gov. Scott Walker to lower premiums under the Affordable Care Act. But "Democrats dismissed Walker's plan as an election-year effort by the governor to score points on health care while refusing to accept additional federal money under Obamacare for the state's BadgerCare Plus health program." [Milwaukee Journal Sentinel]
CITY HALLS | In the ongoing federal investigation into corruption at Atlanta City Hall, "legal experts say the nine subpoenas issued to the city so far reveal the broad contours of a sprawling investigation that shows no signs of wrapping up soon." [Atlanta Journal-Constitution]
ALSO on Route Fifty: