These States Are Making the Most Open-Data Progress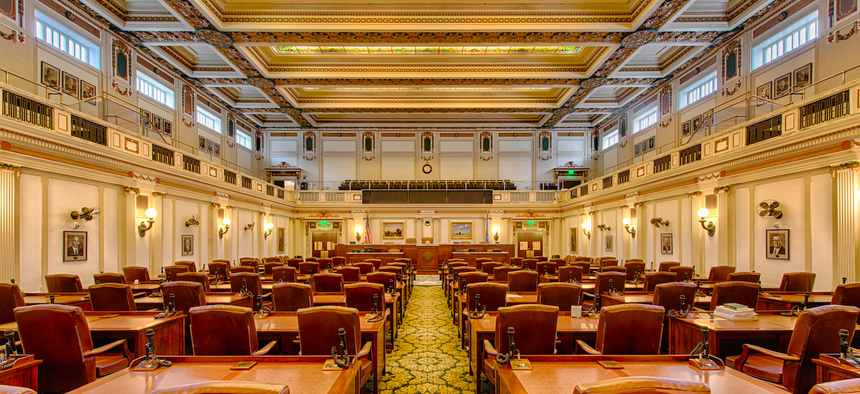 Which states have the best open-data policies and portals? The Washington, D.C.-based Center for Data Innovation has identified six top-performing states—Hawaii, Illinois, Maryland, New York, Oklahoma and Utah—in a new assessment of the progress that state governments have made to adopt open-data policies and creating digitally accessible open-data portals.
"Given the significant opportunities that open data presents, all states should be developing open data policies and portals," according to the introduction of the report, put together by the Center for Data Innovation's Laura Drees and Daniel Castro.
The report, released Monday, identified 10 states, including, Connecticut, Hawaii, Maryland, New Hampshire, New York, Oklahoma and Texas' as having open-data policies that were either established through legislative or executive order. Of those 10 states, all except for New Hampshire offers an open-data portal. (The report found that the Granite State has an open-data page but it doesn't yet offer datasets.)
Twenty-four found states, including some that haven't yet developed open-data policies, have established open-data portals.
And just because a state has a transparency policy doesn't mean that it has implemented effective open-data policies and practices. The report said that those transparency policies are sometimes just a stepping stone to having effective open-data policies:
As a rule, open data policies tend to pick up where earlier transparency policies have left off. Some states even seem to have treated transparency policies as foundations on which to build their open data policies, which can be effective because an efficacious open data policy can accomplish both transparency and other open data goals.
The Center for Data Innovation ranked the states according to an assessment where states could get a maximum of eight points judged according to four major categories: the presence of an open-data policy, the quality of that policy, the presence of an open-data portal and the quality of that portal, which hinges on whether states publish data in a machine-readable format.
According to the report:
It is important for states to have both an open data policy that outlines where, how, what formats, and what types of data should be made available; and an open data portal that provides the data in a single accessible and machine-readable location.
That means that even if a state publishes data in PDF or DOC formats, it might not have an effective open-data portal since those files are not considered machine-readable. Additionally, state open-data portals with application-programming interfaces (APIs) can allow users to easily access subsets of full data sets. Full data sets can be be cumbersome to download, especially when specific information is sought.
Click here to read the full report ...