Ready or Not: State and Local Governments Prep for Winter Conditions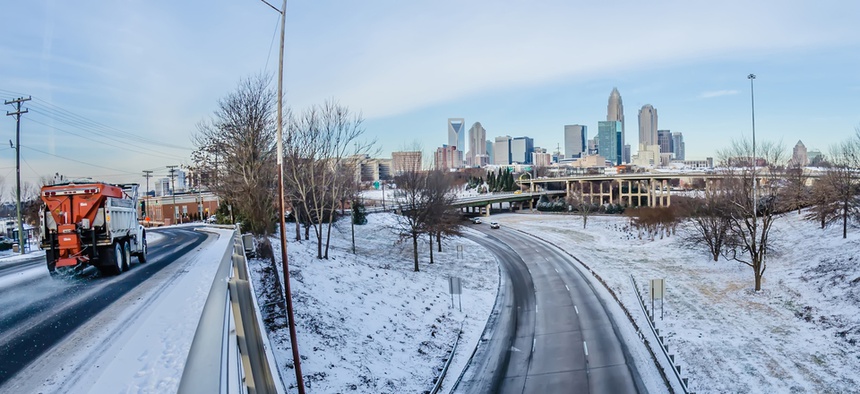 The major snowstorm that swept into Minnesota on Monday was a reminder to state and local transportation officials there and elsewhere that we're entering winter-weather season.
As a state that's no stranger to snow and cold, this type of storm is something Minnesota has handled plenty of times before—Minnesota Public Radio reports that 800 plow trucks are out clearing snow across the state, parts of which could see up to a foot of the white stuff.
But what about a place like Charlotte, North Carolina, where snow-producing storms are not as frequent but have been known to pack a punch?  
The Charlotte Department of Transportation recently uploaded a video about the city's winter-weather prep, which starts in the early fall when the city's road-clearing personnel are "brushing off of equipment . . . and brushing up on plans to keep Charlotte's roads passable when we get ice and snow," according to the video.
For Charlotte's road-clearing crews, there are pavement-condition sensors that can help identify problem spots and for city residents, there are road-treating and snow-clearing priority maps they can review.
Although a cold snap is forecasted to dive into the Southeast U.S. later this week, there's no snow immediately on the forecast for the Queen City. But according to Charlotte Department of Transportation's video, they're ready with "a game plan to help keep Charlotte up and running through winter weather" when it does come. Take a look: