A Program Like Adopt-a-Highway, But for Neglected Flood Channels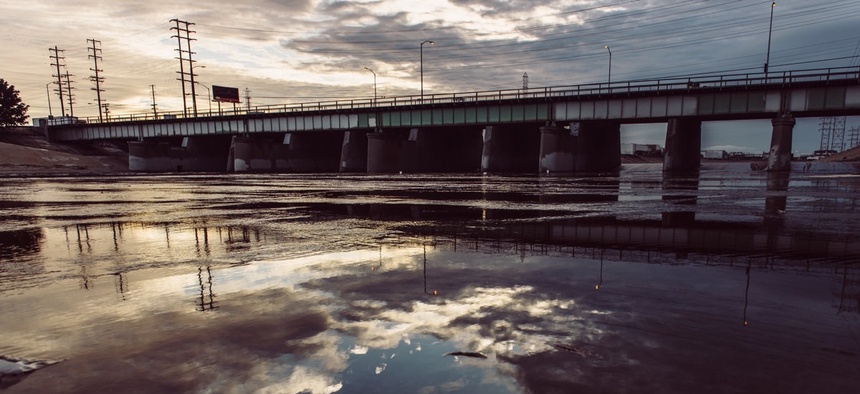 In Southern California, Orange County is using public-private collaboration to reduce urban runoff.
Orange County's flood control channels are by no means aesthetically pleasing, and trash and graffiti only exacerbate the problem. So government developed the Adopt-a-Channel program to promote community stewardship and mitigate pollutants and "urban runoff".
The county has more than 380 miles of flood control channels, and trash and debris—often from homeless encampments—slowly flow toward storm drains.
In December 2015, the county's Board of Supervisors approved the channel adoption program, which relies on public-private collaborations.
"One of our goals is to teach people about the connectivity between different ecosystems," said Grace Adams, director of the program partner Bolsa Chica Conservancy, in this a recently published California State Association of Counties . "Flood control channels can include a number of different chemicals, harmful things and substances that come directly into the Bolsa Chica Wetlands."
Another partner, The Ranch at Laguna Beach golf resort, is only 300 yards from the ocean, which it has an interest in preserving. Civil engineering company Tetra Tech selected a portion of the channels close to its offices.
To date, Adopt a Channel has covered up 45,000 square feet of graffiti and picked up 9,000 tons of trash, according to Frank Dela Vera, the Disneyland Resort's environmental affairs director.
"Public-private partnerships are the way to go in this day and age," said Kimberly Buss, county environmental resources specialist. "With our limited resources, it's made a huge difference."