California's Message to 'Disillusioned' Federal Employees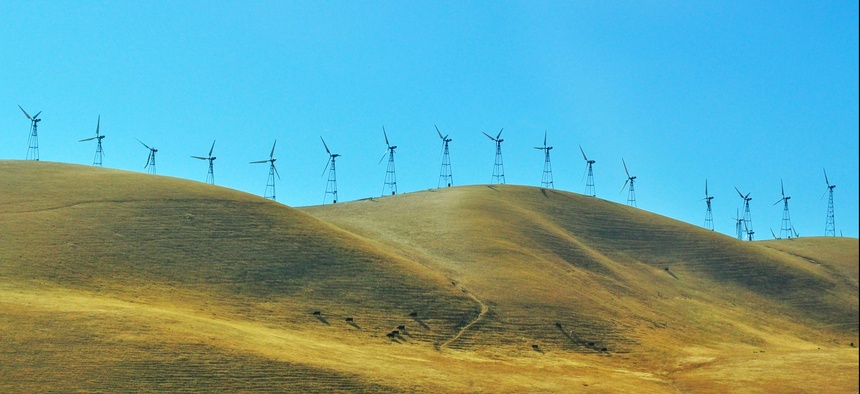 The Golden State may be home a golden career opportunity.
The week after President Trump's inauguration in January, Robert Garcia, the mayor of Long Beach, California, told Route Fifty in an interview that while city governments will certainly face challenges in the "new un-normal" of 45th president's administration, municipal governments like his might stand to benefit in one regard.
Many technologists interested in public service, Garcia said, might turn away from federal careers and look toward city halls as places that are fertile ground to do good work.
"Centers of innovation are going to be in our cities," the mayor said.
About 25 miles to the north, at Los Angeles City Hall, that message has resonated. This weekend, Juan Lopez, the city's director for technology and innovation, sent a clear message to "disillusioned" feds.
Lopez wrote in a tweet:
Some officials in California's state government, which has been described by The New York Times as a "laboratory of resistance" to counter policies from congressional Republicans and the White House, have trumpeted a similar message.
With so many federal agencies likely to see major funding cuts as called for in the White House's recently released budget proposal, state and local governments, including those in the Golden State, have many potential recruitment opportunities.
As Mother Jones wrote earlier this month, the president of the California Public Utilities Commission even stood outside the headquarters of the U.S. Environmental Protection Agency passing out fliers that read: "Come work for California. Fight climate change."
California Gov. Jerry Brown told a gathering of the American Geophysical Union in San Francisco in December: "If Trump turns off the satellites, California will launch its own damn satellite."
The Golden State may indeed present golden career opportunities for some federal employees who may find their current positions or project defunded down the road.