One of These Designs Could Become the Next Flag of Orlando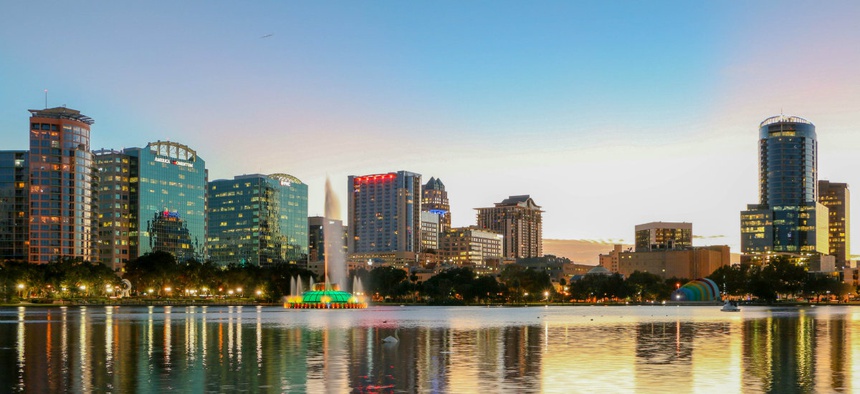 More than 950 designs were submitted from around the world.
Earlier this year, Orlando Mayor Buddy Dyer launched a contest to give his city a new flag.

According to Orlando officials, more than 950 designs were submitted from around the world. And, now those designs have been whittled down to just four finalists.
The final four all follow the design principles set out by the North American Vexillological Association —vexillology is a term used to describe the study of flags. Those principles require that flag designs be kept simple, use meaningful symbolism, use no more than two or three basic colors, not involve lettering or seals, and finally, be distinct.
The current iteration of the city's flag breaks all of those rules. It's rather busy, it's made up of five different colors, and it displays wording—it says "City of Orlando"—which is a no-no. The current flag also breaks the "meaningful symbolism" rule. The five buildings displayed on the flag are completely unidentifiable.
The next step in Orlando's process to replace that flag is a public comment period. A prototype will be made for each of the four finalist designs and government officials will then take the flags on a "tour" of the city for the next several weeks. Orlando residents can check out the schedule here, to find a time and place to see the designs in person.