U.S. House Bill Would Cut (But Not Eliminate) the Appalachian Regional Commission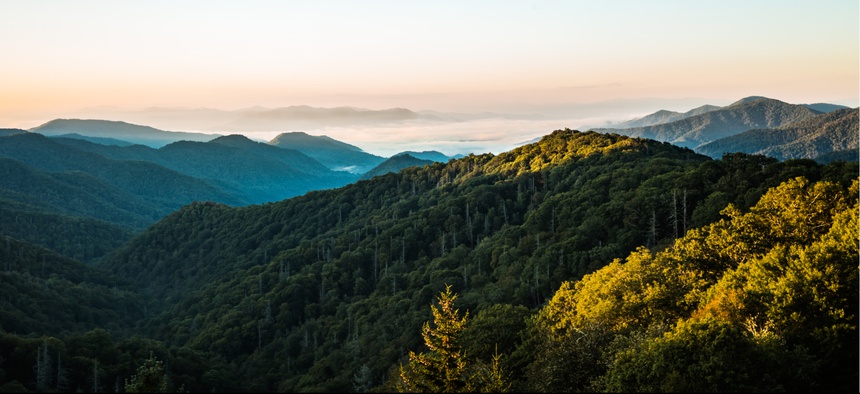 A draft bill an Appropriations subcommittee marked up this week does not incorporate President Trump's plan to shutter the economic development agency.
WASHINGTON — Congressional lawmakers so far aren't going along with President Trump's request to eliminate the Appalachian Regional Commission.
A U.S. House appropriations subcommittee marked-up a bill earlier this week that would provide $130 million for the commission in the upcoming 2018 fiscal year. That's about 14 percent lower than the $152 million the commission was allocated in the current budget cycle.
Lawmakers on the subcommittee did not change the funding level for the commission in the draft legislation during the markup, according to an Appropriations Committee spokesperson.
While the bill would reduce the ARC's funding, it is a far cry from what the Trump administration had proposed. The budget plan the White House submitted to Congress in May called for providing the ARC just $27 million in fiscal 2018 to support the "orderly closure" of the agency.
The commission supports economic development initiatives in 420 counties in 13 Appalachian states. Both Republicans and Democrats have voiced opposition toward the idea of axing it.
Trump's budget request also called for shuttering three other independent agencies that are similar to the ARC but have smaller budgets.
These included the Delta Regional Authority, which operates in an eight-state region surrounding the Mississippi River, the Denali Commission, which works in Alaska, and the Northern Border Regional Commission, which focuses on parts of Maine, New Hampshire, New York and Vermont.
Each of these agencies would see cuts compared to the current fiscal year under the appropriations bill taking shape in the House. But they would not be eliminated.
Compared to the current fiscal year funding in the bill for the agencies would drop as follows: Delta Regional Authority: $15 million, down from $25 million; Denali Commission: $11 million, down from $15 million; Northern Border Regional Commission: $5 million, down from $10 million.