Justice Department Joins Accessible Housing Suit Against Los Angeles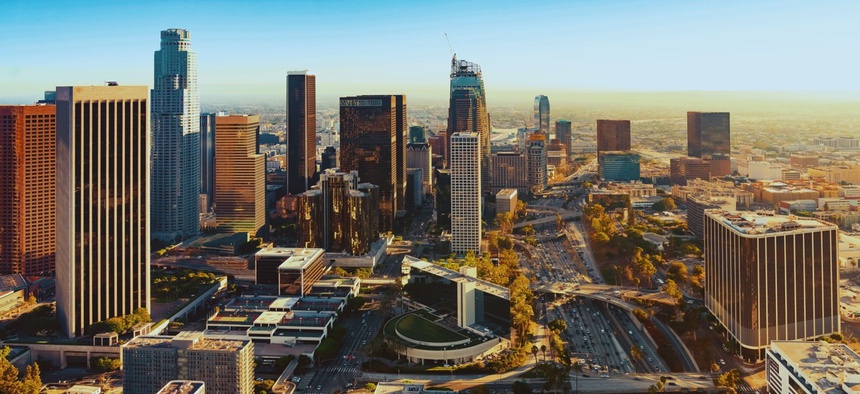 Is it a money grab by the Trump administration?
The U.S. Department of Justice joined a lawsuit against the city of Los Angeles and the its Community Redevelopment Agency on Wednesday, accusing both of falsifying compliance with federal accessibility laws in order to secure millions of dollars in U.S. Department of Housing and Urban Development grants.
Wheelchair-bound resident Mei Ling and the nonprofit Fair Housing Council of San Fernando Valley first brought the lawsuit in U.S. District Court under whistleblower provisions of the False Claims Act, dealing with false claims for government funds.
The city is accused of failing to ensure people with disabilities have equal access to affordable housing in accordance with the Fair Housing Act and Rehabilitation Act.
"While people with disabilities struggled to find accessible housing, the city and its agents denied them equal access to housing while falsely certifying the availability of such housing to keep the dollars flowing," said Sandra Brown, acting U.S. attorney for California's Central District, in the announcement. "The conduct alleged in this case is very troubling because of the impact on people who did not have access to housing that met their needs."
The law requires that 5 percent of all units in certain federally-assisted multifamily housing in L.A. be available to people with mobility impairments and an additional 2 percent to those with visual and auditory impairments. A publicly available list of accessible units and their features must also be maintained by the city. A monitoring program, ensuring people with disabilities are not excluded from housing programs, is mandatory.
According to the lawsuit, none of the HUD-assisted multifamily housing met the minimum number of accessible units, a public list was not maintained, and neither was a program monitoring those who ultimately received HUD funds.
"This case demonstrates the important role whistleblowers play in the process of uncovering waste, fraud, and abuse," HUD Inspector General David A. Montoya said in a statement.
City Attorney Mike Feuer will fight the lawsuit amid a local housing crisis. Almost a year ago, L.A. settled a suit with disability rights advocates by promising to spend $200 million over the next decade on 4,000 accessible housing units—one of the plaintiffs again being FHCSFV.
Involving 700 affordable housing projects, the largest settlement of its kind is being used by Feuer to argue the city's commitment to change.
"[T]he [Trump] administration's lawsuit seeks to divert tens of millions more from L.A. taxpayers to the federal treasury—without housing a single person," said Rob Wilcox, spokesman for the city attorney, in an email to the Los Angeles Times. "This abuse of power cannot stand."