Oregon's DOT Cleans Up Slimy Mess From a Korean Delicacy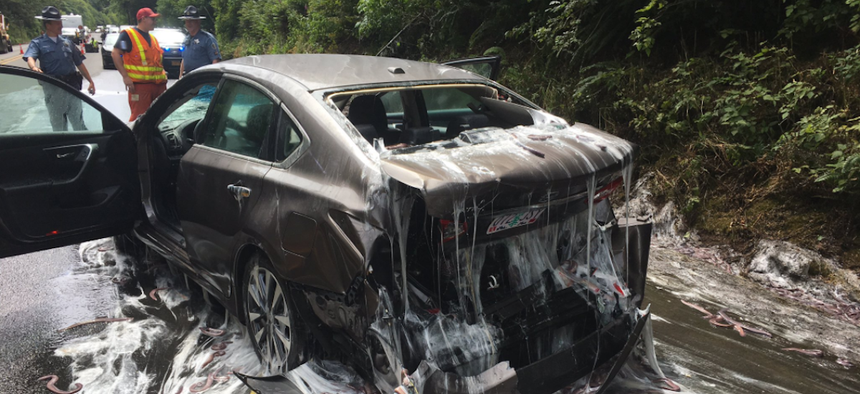 PHOTOS: One unlucky car was completely slimed in an unusual mucus from eel-like hagfish.
The Oregon Department of Transportation and local authorities in Depoe Bay responded to an unusual roadway spill Thursday on U.S. 101: a truck full of eel-like creatures—or more precisely hagfish, sometimes called slime eels—overturned its cargo.
The hagfish, a delicacy in Korea, covered Oregon's scenic coastal highway near milepost 131 in a slimy ooze.
Another fact related to hagfish, as OregonLive reported:
Hagfish slime—a type of mucus—can expand to more than five gallons when combined with water. So, have fun with that, ODOT.
One car was covered in the slime, which can be used by a hagfish to kill a predator by clogging gills with mucus.   
Scientists think the stuff could be used in a variety of potential applications for biomedical devices and tissue engineering.
If there's any silver lining from this incident, ODOT now has a case study other public works or transportation agencies can use if they suddenly find themselves dealing with a similar type of slimy clean-up.