Test Your Knowledge: Identify These U.S. State and Local Government Seats of Power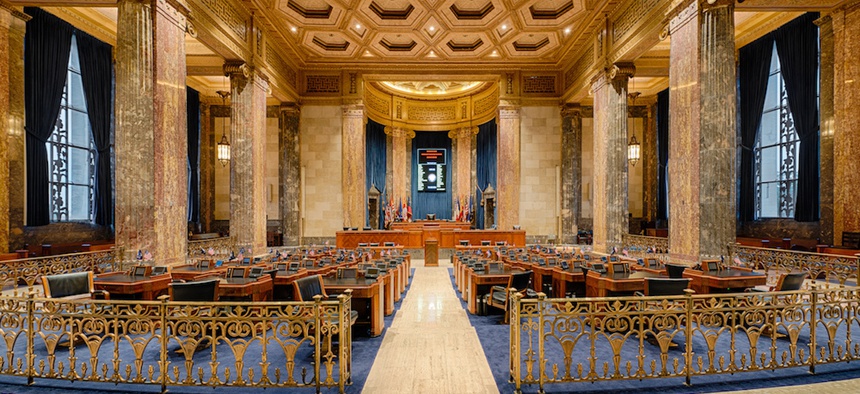 Take our photo quiz of state capitols, city halls and county buildings.
Seats of government in U.S. states and localities are often very recognizable structures. Sometimes they're not. Other times, they're hard to tell apart—architecturally, some city halls are more impressive than state capitols.
The following photo quiz, consisting of 13 multiple choice questions, tests your ability to figure out which public building is pictured. To make things a bit more challenging, building interiors are featured, not exteriors.
The last slide contains the correct answers for the 13 questions.
Michael Grass is Executive Editor of Government Executive's Route Fifty and is based in Seattle.