Handicapped Parking Hijinx Lands Florida Mayor in Jail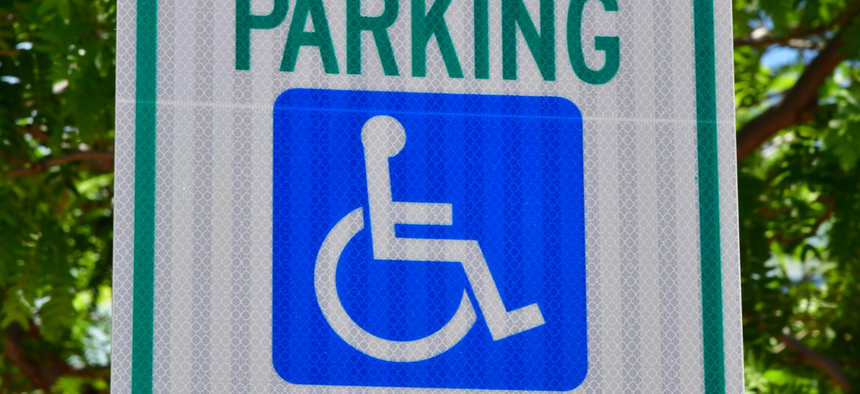 Pro tip for public officials: Don't do this.
People in powerful positions sometimes take unnecessary and stupid risks. There's no shortage of examples in government. U.S. Rep. Anthony Weiner of New York, whose sexual proclivities and smartphone use destroyed his political career, is just one public official who offers a cautionary tale.
There are examples throughout the world of local government, too. The latest dumbfounding incident coming out of Florida in a city that's a short drive from Walt Disney World.
Davenport Mayor Teresa Bradley was recently arrested and stands accused of using the handicapped placards of dead people in order to have an easier time finding a parking space at City Hall.
According to the Orlando Sentinel:
Deputies said they saw her use the placard when parking at City Hall multiple times.

"Video was also obtained of Mayor Teresa Bradley exiting the vehicle with no assistance, removing a large wheeled brief/suit case from the trunk and walking into the city hall meeting without assistance," according to her arrest affidavit.
When Polk County Sheriff's Department deputies searched the mayor's home, they found two placards, one issued to a person who died in 2012 and another who died in 2015. The expiration date on one of the placards was altered from 2013 to 2018.
"We expect our elected officials to set the proper example," Polk County Sheriff Grady Judd said in a statement. "She not only violated the law, she embarrassed the citizens of Davenport with her illegal conduct."
Abuse of handicap parking placards is not a new problem, though incidents don't usually involved elected officials—they sometimes have other tools at their disposal to get easy parking.
Last month, Massachusetts Gov. Charlie Baker signed a bill to strengthen penalties for misuse of a handicapped parking placard in the commonwealth.
It's long been a problem in the city of Northampton. Despite the new law, Mayor David Narkewicz told the Daily Hampshire Gazette that two people have already been cited, "including one person who allegedly photocopied a placard and then colored it in with crayons for realism."
Hopefully, public officials in search of easy parking know that's a risk not worth taking.