Democratic Congressman Looks to Rekindle Long-Dead Intergovernmental Commission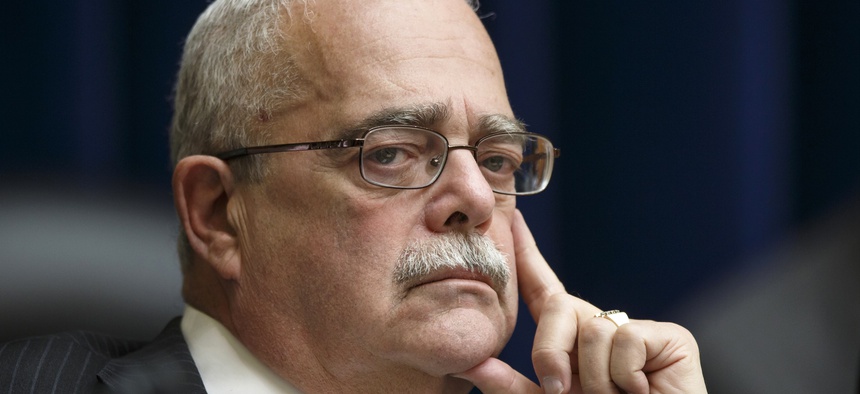 Rep. Gerry Connolly, of Virginia, also offered his views Tuesday on where things stand with a recently created U.S. House task force on intergovernmental issues.
WASHINGTON — A Virginia congressman wants to see an updated version of a federally-created intergovernmental affairs commission that shut down over two decades ago.
Rep. Gerry Connolly, a Democrat, said Tuesday that he plans to again introduce the Restore the Partnership Act, which would establish a National Commission on Intergovernmental Relations.
This body would be a successor to the dormant Advisory Commission on Intergovernmental Relations, or ACIR.
Connolly has unsuccessfully proposed similar legislation in past years.
The congressman also cautioned that a current House task force on intergovernmental affairs could hit partisan stumbling blocks if it becomes too focused on deriding federal authority.
Established in 1959, the ACIR ended its activities in 1996. The commission was designed as a bipartisan body of 26 members who could study problems, programs and other intergovernmental matters.
Members included representatives of the White House, congressional lawmakers, governors, state legislators, mayors and county officials.
Connolly floated the idea for his bill in a House Oversight and Government Reform Committee hearing where three western state governors testified. The congressman has previous experience in local government. Prior to his election to Congress, he was chairman of the Board of Supervisors in Fairfax County, Virginia.
He currently serves as the ranking Democrat on a special panel, dubbed the Speaker's Task Force on Intergovernmental Affairs. House Speaker Paul Ryan and Minority Leader Nancy Pelosi announced the task force last May. It held two public meetings last year.
After Tuesday's hearing, Connolly told Route Fifty there was no timeline for introducing the bill to reestablish an intergovernmental affairs commission and that his hope was that, as part of the speaker's task force, "perhaps we could get bipartisan agreement that this is the kind of thing we need."
Whether that's the case, however, "it's too early to tell you."
Asked where the task force's work is headed, Connolly said: "I don't know." He added: "If where we're headed is a broad critique of the federal government getting into the knickers of the states," Democrats on the task force, he said, are "not going to go along with that."
He said the jury is out on whether that's the direction the panel is moving.
"That's certainly where my friend Mr. Bishop and maybe Speaker Ryan want it to go," Connolly said, referring to Rep. Rob Bishop, a Utah Republican who chairs the task force. "If they insist on that point of view, and only that point of view, we Democrats will dissent."
"If you want to talk about: how can we try to make the partnership a more effective one?" he added, "you've got our attention."