Some Mayors Have the Power to Pardon. This Mayor Wants to Expand Those Powers.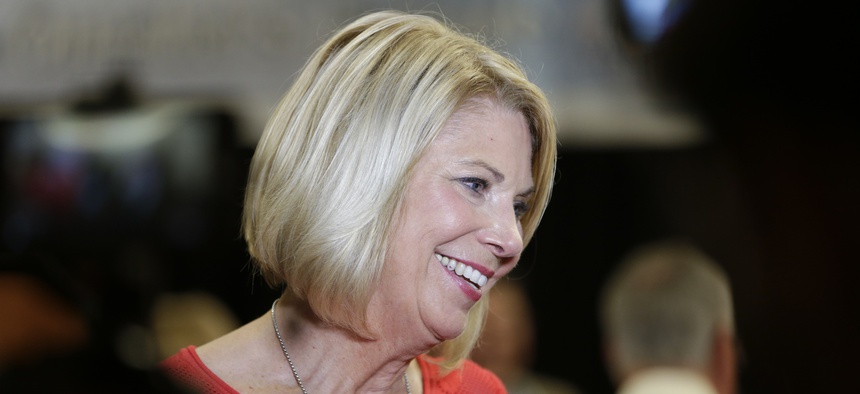 STATE AND LOCAL ROUNDUP | San Francisco mayor's new needle-cleanup plan … Oklahoma wildfire … Wisconsin renewable energy investments … and "a collection of disparate ideas" in Florida.
Here are state and local government news stories that caught Route Fifty's attention ...
MAYORS | U.S. presidents have the power to grant pardons for federal crimes. Governors have the power to grant pardons for state crimes. And in some cities, mayors also have the power to pardon. Omaha Mayor Jean Stothert wants the city council to expand her power to grant pardons for crimes prosecuted under any area of the municipal code. Currently, Omaha's mayor can grant pardons under one area of the city code. [Omaha World-Herald]
San Francisco Mayor Mark Farrell and the city's Department of Public Health have proposed funding for a new 10-person team to clean up discarded needles on the street, which are among the biggest complaints the city hears from residents. The department and non-profits already collect 275,000 needles each month. [San Francisco Examiner; @MarkFarrellSF]
GOVERNORS | With Missouri Gov. Eric Greitens facing an upcoming trial for felony invasion of privacy and new additional charges related to the alleged improper use of a charity donor list for his campaign, some of his fellow Republican governors have called on him to step down. Among them: Illinois Gov. Bruce Rauner has said Greitens should step down. Wisconsin Gov. Scott Walker said his Missouri counterpart should resign if the allegations are true. But when asked about the matter during a press conference in Des Moines on Monday, Iowa Gov. Kim Reynolds "quickly shut down any questions from reporters." [Des Moines Register]
ELSEWHERE …
Tallahassee, Florida: Every 20 years, a special panel is convened in the Sunshine State to place proposals for constitutional amendments before voters. The most recent Constitutional Revision Commission has put forward "a collection of disparate ideas" that includes "banning greyhound racing and oil drilling, expanding charter schools and victims' rights." But some observers think all eight proposals will fail in November. [Tampa Bay Tribune]
Taloga, Oklahoma: As firefighters have worked to get an extensive wildfire in western Oklahoma under control, Gov. Mary Fallin on Monday toured areas impacted by the disaster and met with victims at a multi-agency resource center. [KOKH-TV / Fox25 News]
New York City, New York: The energy giant Exxon late last week filed a motion to appeal a judge's ruling to dismiss its lawsuit against the state attorneys general in New York and Massachusetts, who have been investigating Exxon for "possible climate change-related deception by the company." Exxon claims the investigations are politically motivated, something U.S. District Court Judge Valerie Caproni said was a "wild stretch of logic." [Climate Liability News]
Denver, Colorado: The woes of The Denver Post, which has seen major newsroom layoffs, has prompted significant concern by civic stakeholders in Colorado's largest city, including Mayor Michael Hancock. "The Denver Post is a responsible, objective medium here in our city," the mayor told CNN's Brian Stelter in an interview. "We've got to believe that it's important for democracy and for those of us who depend on getting good information, at our city, that it survives." [KMGH-TV; The Denver Channel]
Milwaukee, Wisconsin: Two major jurisdictions in Wisconsin, the city of Milwaukee and Dane County—which includes Madison—are looking at "big investments in renewable energy," including solar and wind energy. "It's the right thing to do as a county government. It shows that we are committed, that we are walking the walk and we want to help facilitate cleaner energy," according to Dane County Executive Joe Parisi. [Milwaukee Journal Sentinel]